One Pan.  
Endless Possibilities.
One Pan.
Endless Possibilities.
The Best Material You Didn't Know Existed
A secret favorite in professional kitchens.
Not enough people know about the kitchen pros' secret weapon: the carbon steel pan. To the common home cook, it might sound unbelievable — a pan that combines the best qualities of cast iron, stainless steel, and nonstick. And it lasts forever. No one pan is perfect, but carbon steel pans come very close.
We think it's about time you gained access to this kitchen marvel. Its overall versatility, relative lightness, and nonstick properties make it too valuable to stay hidden in restaurants. So we set out to make one for the folks at home, at an honest price.
A Single Pan That Does It All
If you could only own one pan — this is it.
Combining the best features of nonstick, stainless steel, and cast iron, carbon steel pans are popular in professional kitchens for their all-in-one versatility. They deliver searing hot temperatures on the stove or in the oven, and a well-seasoned one will stay non-stick for a lifetime.
We saw an opportunity to make a high-quality, do-it-all pan that home cooks could get at an unbeatable price.
What Makes A Single Pan So Essential?
As busy cooks already know: doing everything is no small feat. For instance, "nonstick" is normally the opposite of "durable." What makes carbon steel so unique is its ability so much good in a single tool.
Easy Seasoning = Naturally Nonstick
When talking about pans, "seasoning" refers to the metal's ability to trap microscopic layers of polymerized oil. After a few easy steps, these layers of oil create a natural nonstick coating — without any extra chemicals. The result is a durable pan that can take high temperatures and last a lifetime, without the complicated care required of more traditional cast iron skillets.
Carbon steel has similar properties to cast iron, without its biggest drawback: weight. The Misen Carbon Steel pan is a whole 42% lighter than cast iron pans of the same diameter, making it much easier on the elbows, and a breeze to use.
Use It To Do Everything
The Misen Carbon Steel pan will sear, saute, bake, and deep fry, at any cooking temperature. Use it with gas, electric, or induction stovetops, or in the oven. It will do any job a pan can do, and do it even better.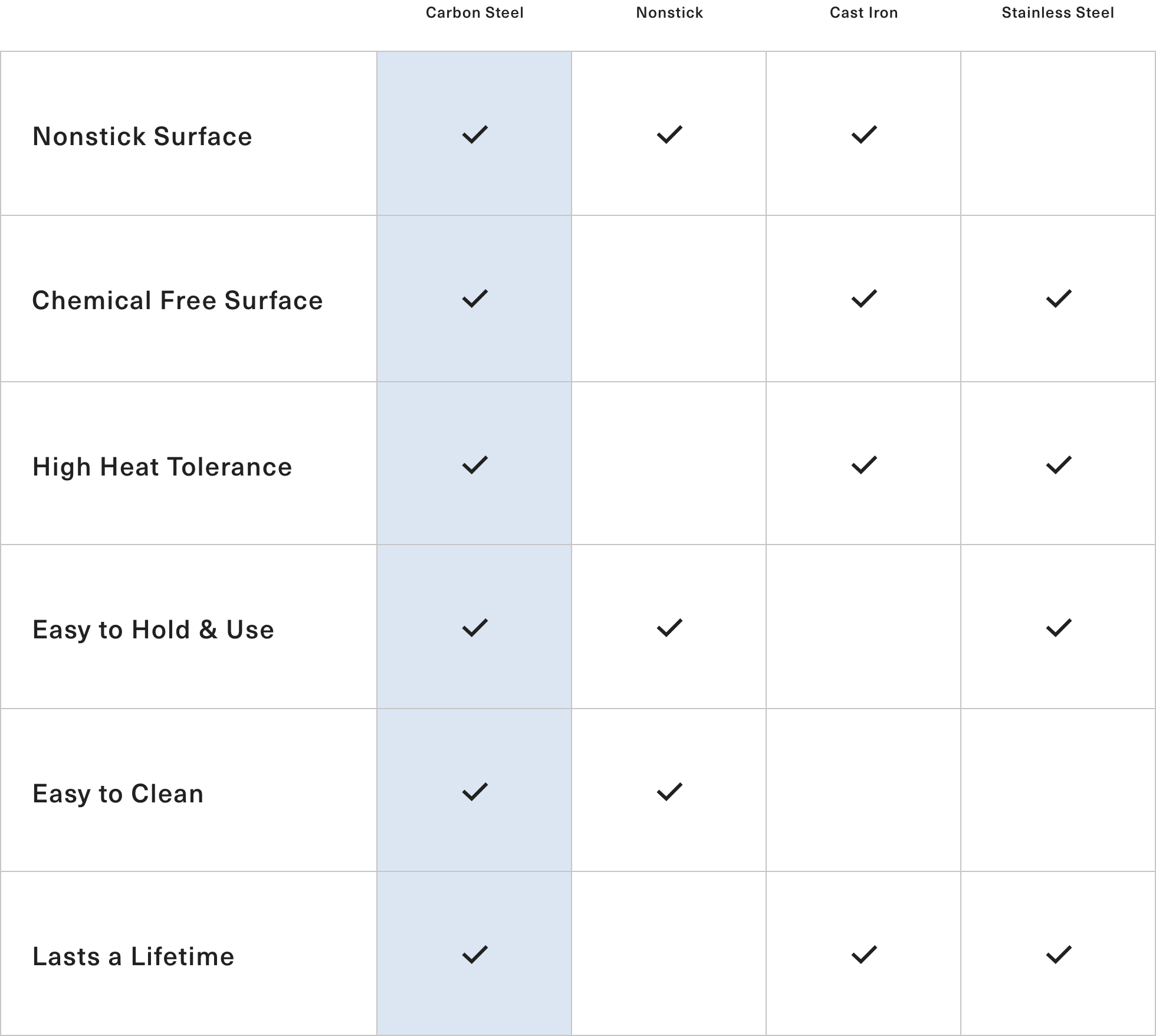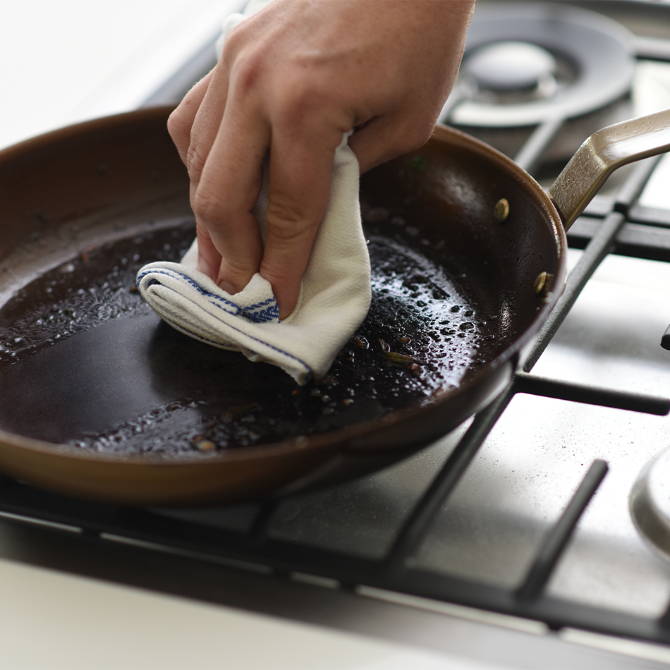 Easy Cleaning, Low Maintenance
The Misen Carbon Steel's well-seasoned nonstick coating makes it a snap to clean and maintain. Most of the time, just a splash of water and a towel is all you'll need to keep your pan spotless and ready for its next job.
Like its cast iron cousins, the Misen Carbon Steel is virtually indestructible.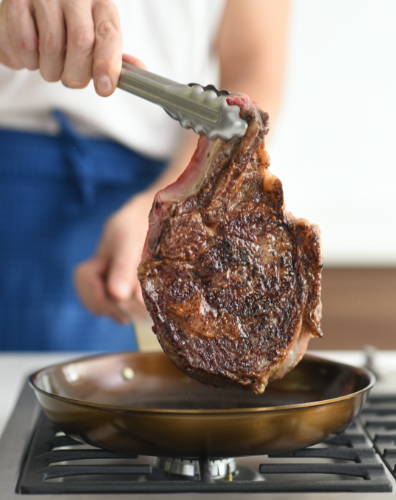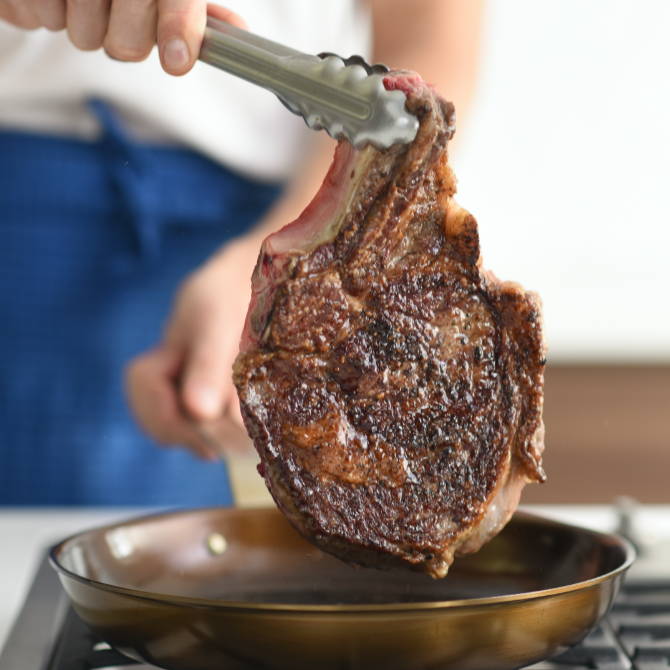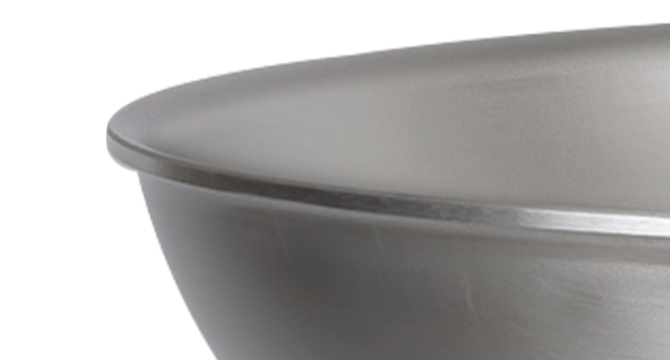 Side walls designed to let in the airflow needed for perfect browning and sears, and still be tall enough to stop grease splatter.
20% Larger Cooking Surface
We maximized the size of our pan's base to allow a little more room to cook more food, without overcrowding the pan.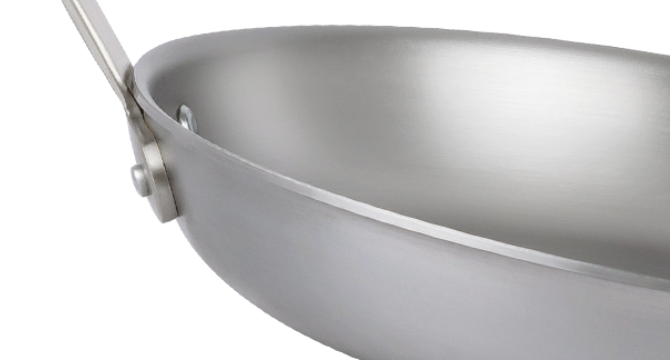 Carbon steel body with the ideal 99:1 iron to carbon ratio — the right proportion for greater strength and lighter weight than cast iron.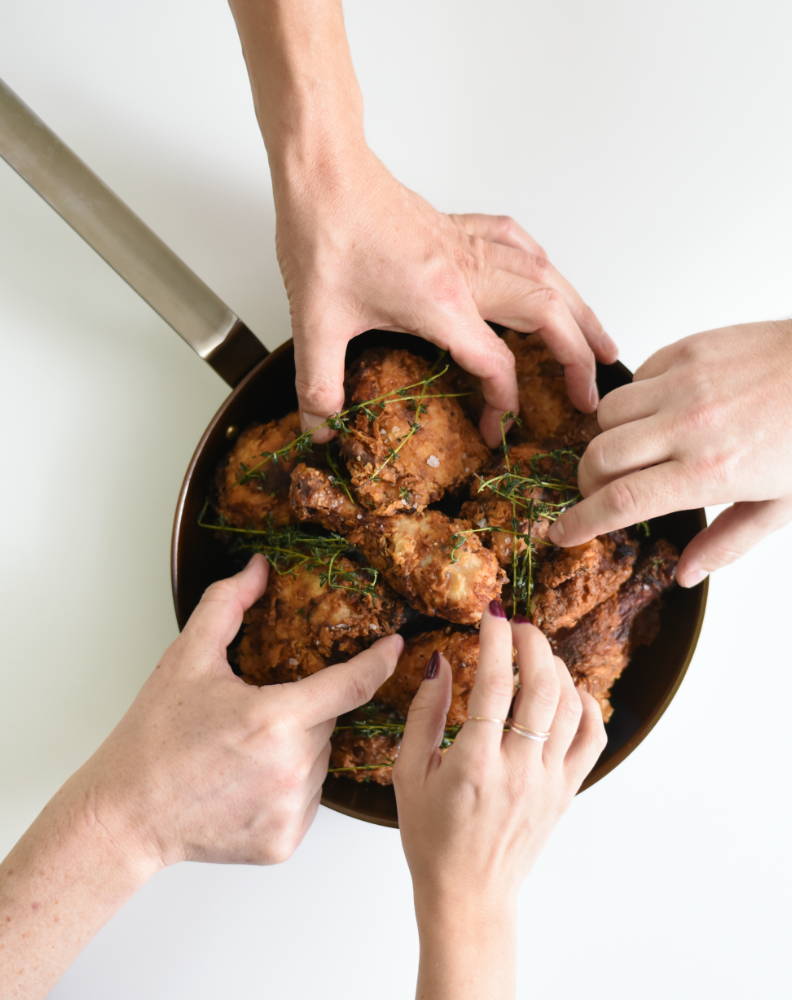 21,000+ Cooks Can't Be Wrong

$2.1 Million Raised
21,000 Backers

$2.1 Million Raised
21,000 Backers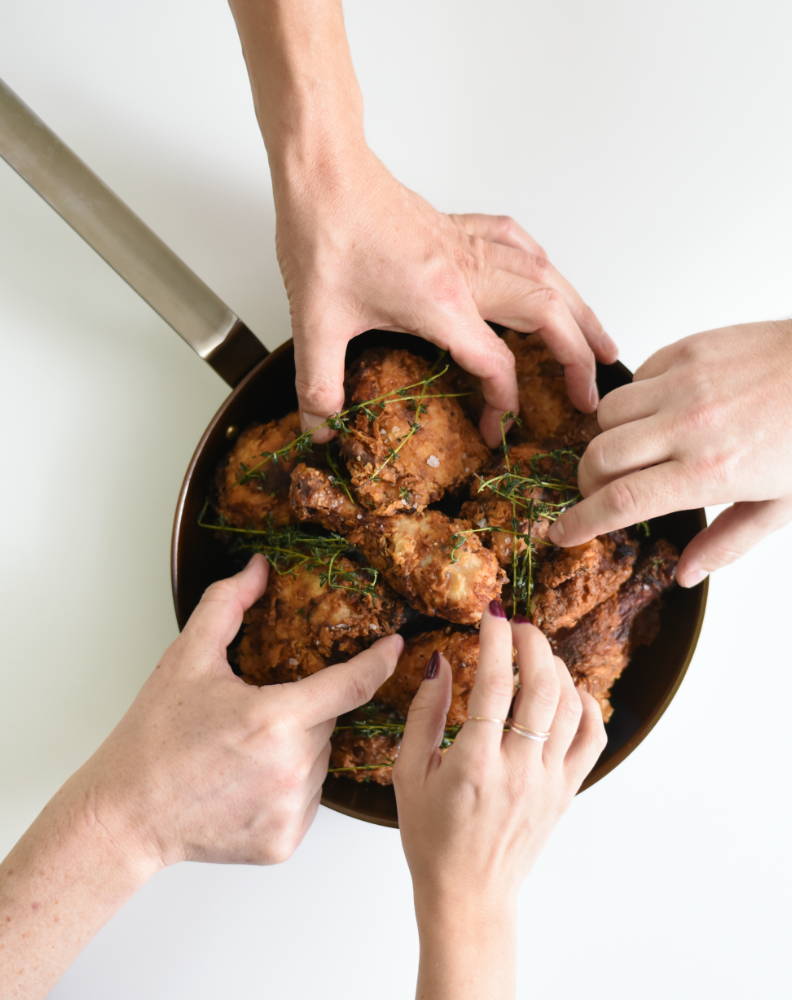 21,000+ Cooks Can't Be Wrong

$2.1 Million Raised
21,000 Backers

$2.1 Million Raised
21,000 Backers
We're confident this is the best cookware you'll ever own for a price that'll make you feel savvy as hell. But we understand you may be skeptical. So give it a try. Worry-free.
Limited Time Offer While Supplies Last

The first 500 to order before Nov. 29 receive 20% off ($13 in savings)
CODE: MERRYMISEN
Limited Time Offer While Supplies Last

The first 500 to order before Nov. 29 receive 20% off ($13 in savings)
CODE: MERRYMISEN