The Secret Pan in Every
Pro Chef's Home Kitchen
The Secret Pan In Every Pro Chef's Home Kitchen
Say Hello to the Saucier.
The Secret Pan In Every Pro Chef's Home Kitchen
Say Hello to the Saucier.
When Misen started, we had an eerie obsession with the tools the pros use. They cook for a living, so if they're using a certain tool, it's probably for a good reason.
We spent a lot of time talking to the pros, taking tours of their kitchens, and watching them work. And we quickly started seeing this pot with sloped walls everywhere.
So we asked, what's with the funky looking saucepan?
Well, that funky looking pot has a name - Saucier. And this French-inspired pan actually makes you a better chef thanks to some thoughtful design tweaks from your typical pot.
Trust us, you'll never want to use a regular pot again after you've cooked with a saucier.
Most people just call it a pot, and we're fine with that. But there is a big difference between a saucier and saucepan..
Most cookware sets come with a saucepan, which is your average looking pot with straight walls.
The Saucier is noticeably different because of it's curved and sloped walls. Why do you want that?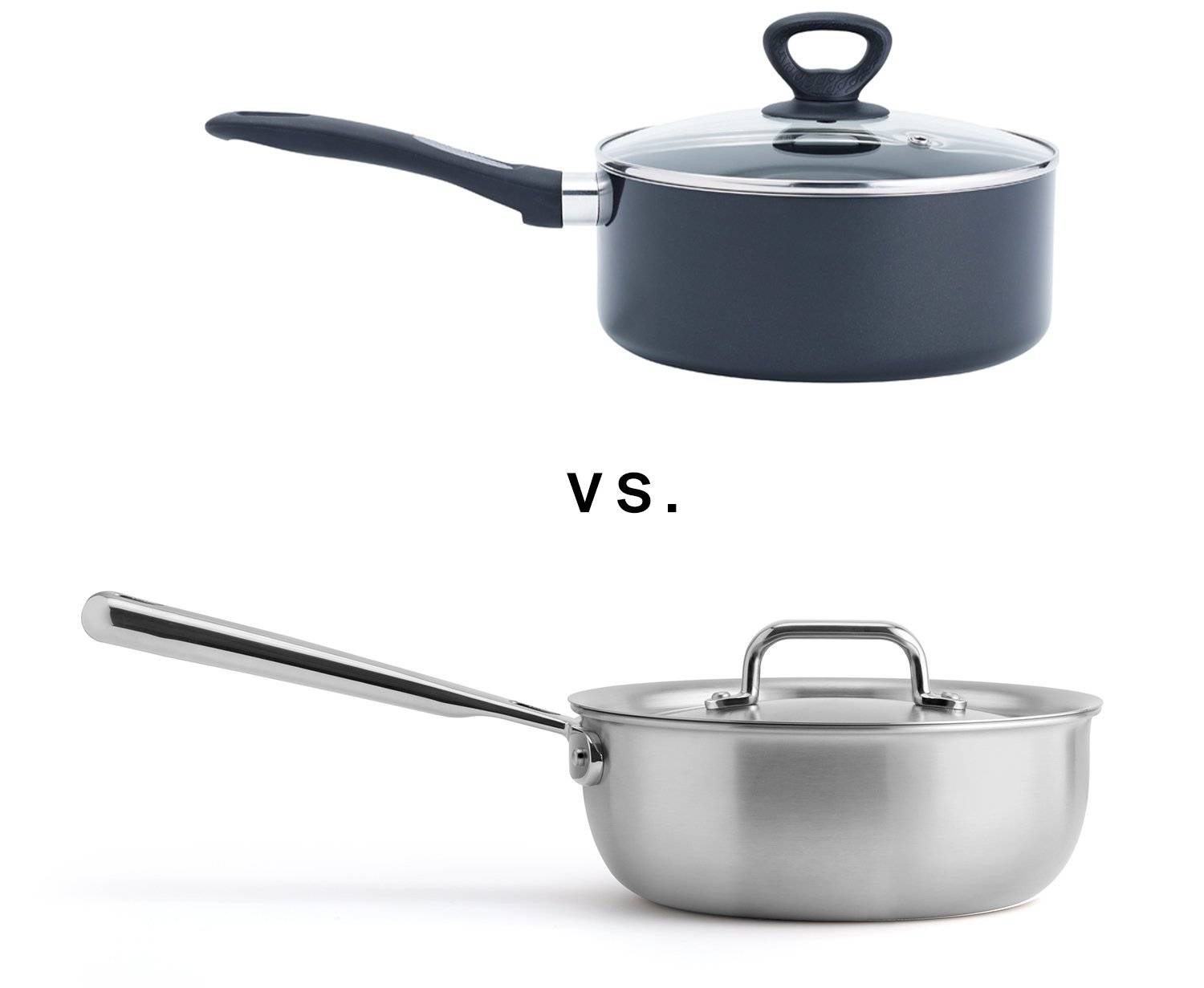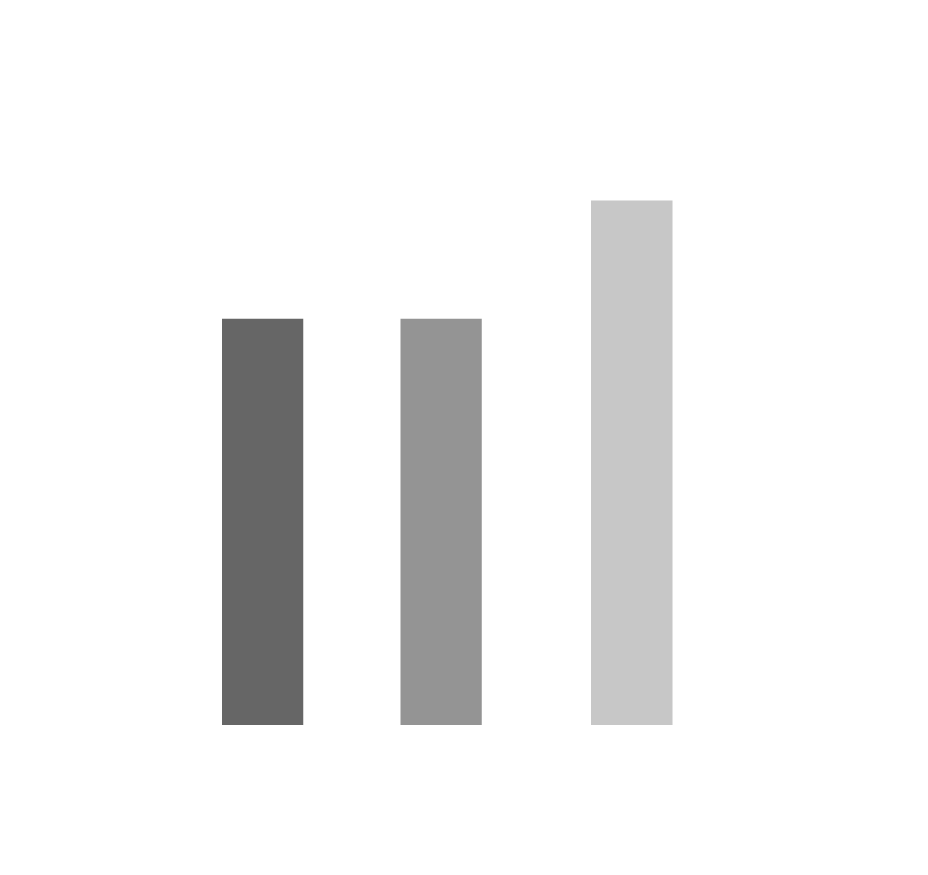 What Should You Look For in a Saucier?
Beyond the sloped walls, there is nothing more important than thickness. A thicker pan (like Misen's 5-ply) allows for more distance between the flame and the surface of the pan.
Heat diffuses as it flows, so the extra distance allows heat to flow evenly to the surface and give you better temperature control.
Meaning you can keep food simmering for hours worry-free.
The unique sloped walls allow for spoons and whisks to reach all the food that normally would get stuck in a crevice. So you get consistent stirring, and zero stuck-on and burned bits of food.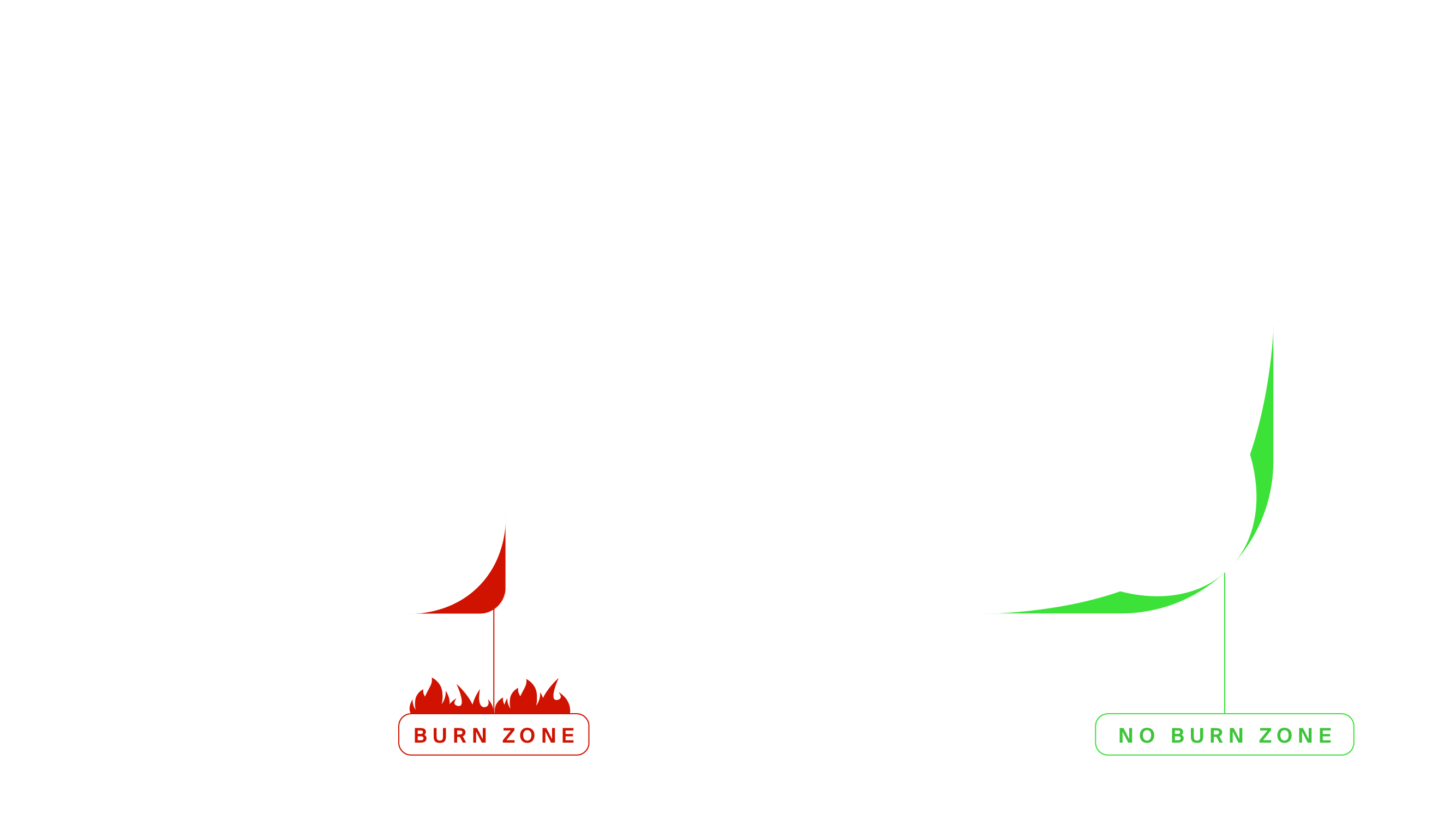 The Perfect Blend of Materials Curious to see how we compare to the
"premium" brands?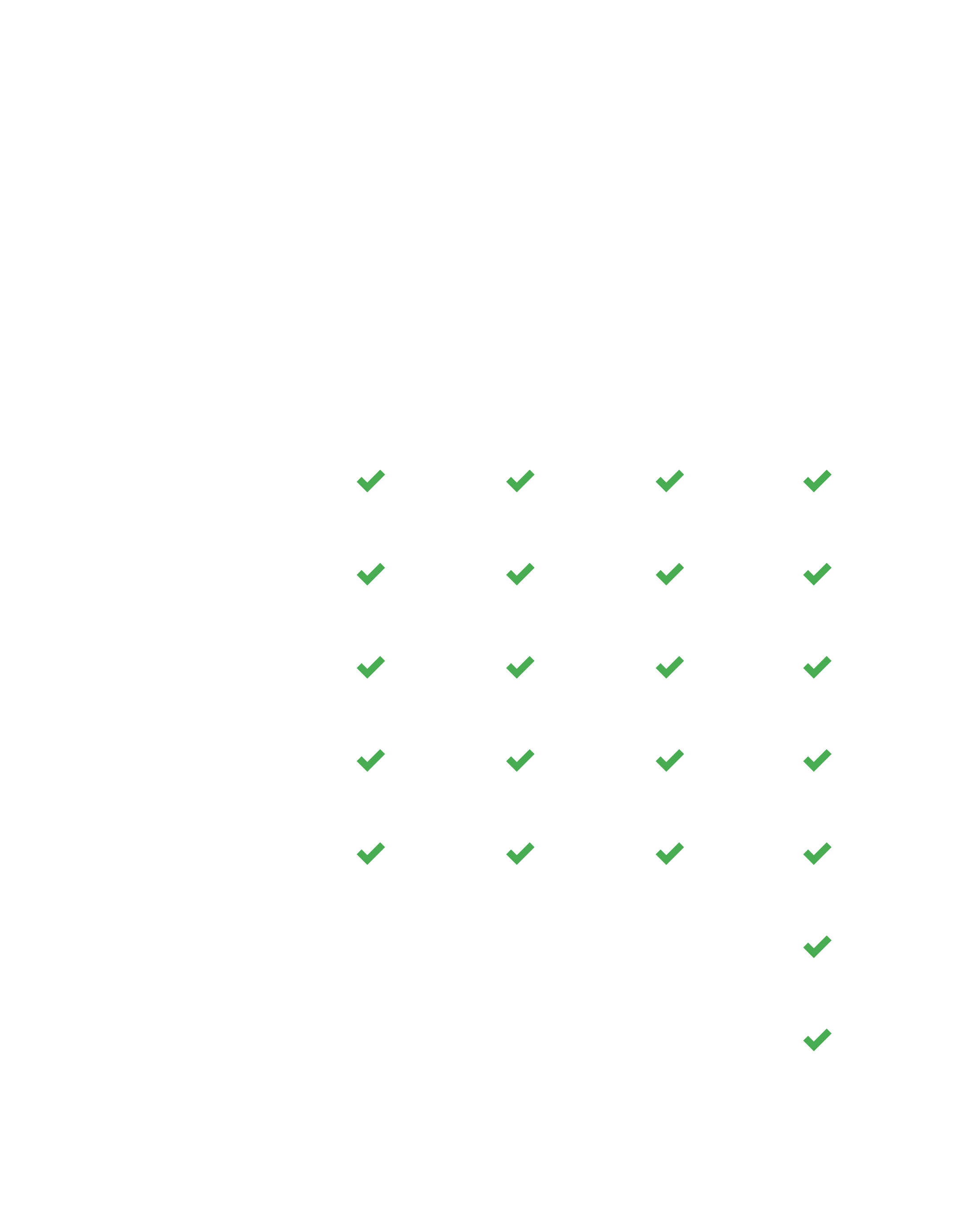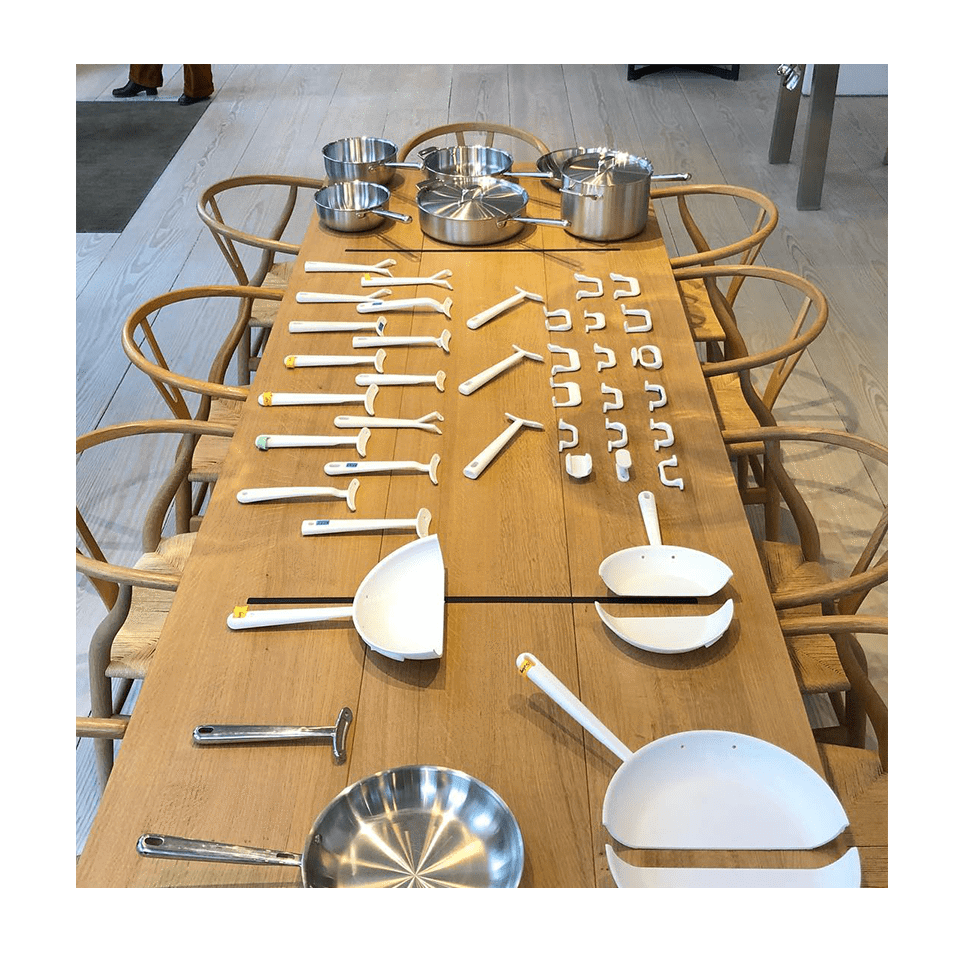 Handcrafted Down to the Smallest Detail
It took over two years to create our first pan as we obsessed over the tiniest details. We wanted our cookware to be good enough for the rigors of a professional kitchen while being easy enough to use for every skill level of home cook.
We spent countless hours talking to and observing at-home chefs. At every step along the way our cookware was stress tested by professional chefs, avid home cooks, industrial designers, and people who've never even cooked.  
We painstakingly went through countless sketches, CAD files, and over 32 3D prototypes, until we landed on a design we'd be proud to offer to you.
The result?
High-quality cookware that's as beautiful as it is durable, functional as it is sleek, and something that'll last a lifetime. It's Easier to Clean Than a Saucepan
All Misen cookware is dishwasher safe. But if you need to hand-wash, then you're in luck.
Another benefit of the saucier over the saucepan is that the rounded walls make it easier to clean. If you've ever tried to scrap out cooked food from the edge of a pan, then you'll appreciate just how easy this pan is to clean.
We Could Charge A Lot, But We'd Prefer Not To.

We could easily charge $150 for a pan like some other companies based on the quality. But $85 is fair.
By partnering closely with our factories and selling directly to you online, we're able to offer incredible cookware at wholesale pricing. Better materials, lower price. It's a simple maxim that we take seriously at Misen.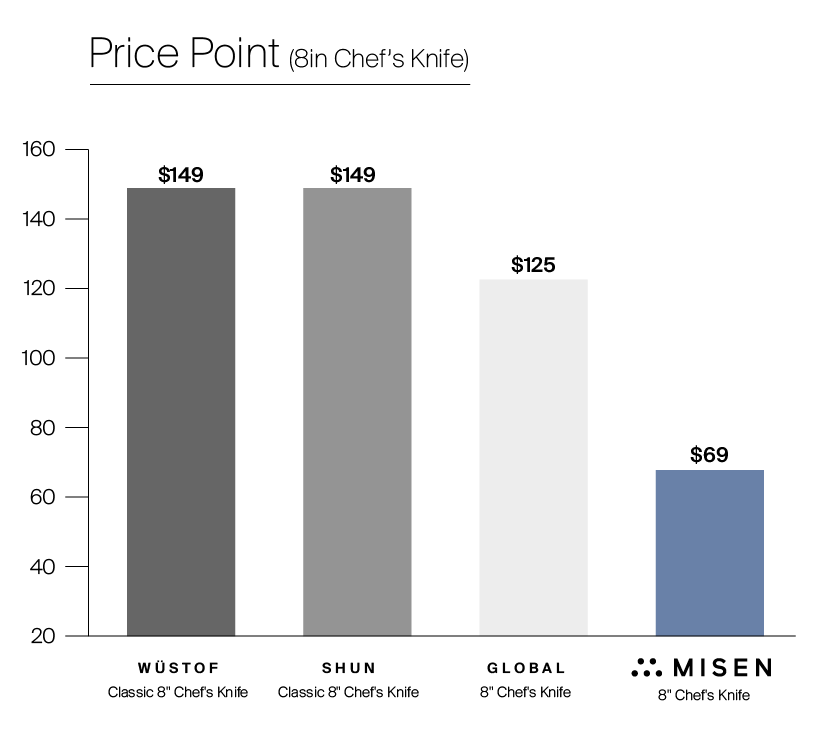 We're confident this is the best cookware you'll ever own for a price that'll make you feel savvy as hell. But we understand you may be skeptical. So give it a try. Worry-free.
LIFE TIME GUARANTEE
If anything ever happens to your cookware, we'll replace it for the rest of your life.
60-DAY TEST DRIVE
Try it out. Cook everything you can in these pans. If you're not happy, just send it back.
Order Now - Limited Time Offer
People Can't Keep Their Hands Off This Cookware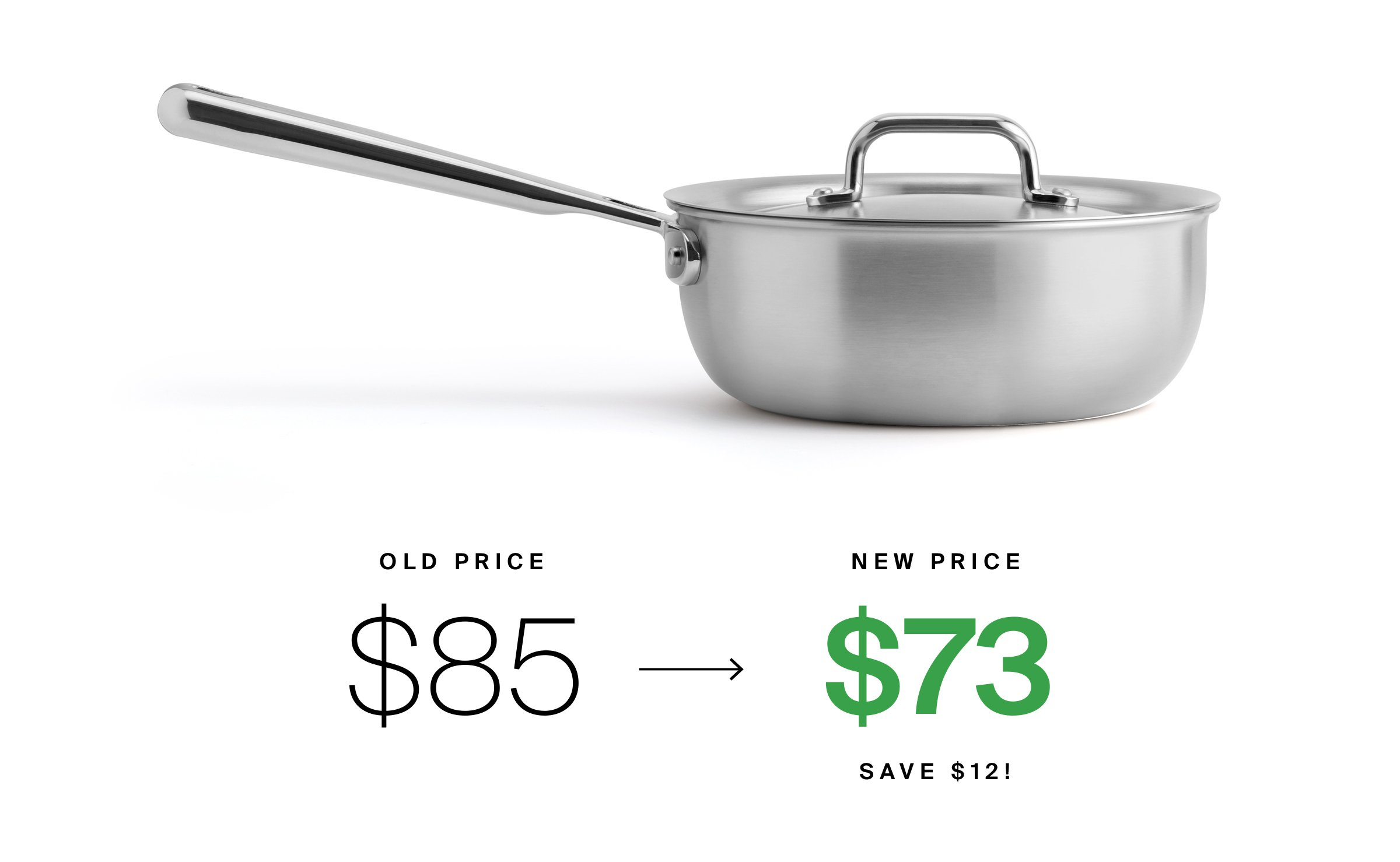 Two days only. Order before Feb 3rd and save 15%!
CODE: TRYMISEN15
---

We sell directly to you at our wholesale pricing. We promise never to add extra markups.

If you're not happy, simply return the knives within 60 days for a full refund.

Exclusive deal. Limit 2 knives due to high demand.