Fact: Your Nonstick Won't Last Forever.

Fact: Your Nonstick Won't
Last Forever.

Fact: Your Nonstick Won't Last Forever.

No matter what the ads said

All nonstick pans stop working eventually. The coating — the part that makes them nonstick — wears down, cracks, scratches, and flakes off over time, no matter what you do.
Yes, even the expensive "premium" pans that you pay upwards of $130 for. Which is a problem when you're looking for a high-performing but long-lasting pan.
What matters most when buying nonstick? Finding a pan that's durable and performs well over time, without breaking the bank.
But this is notoriously hard to find.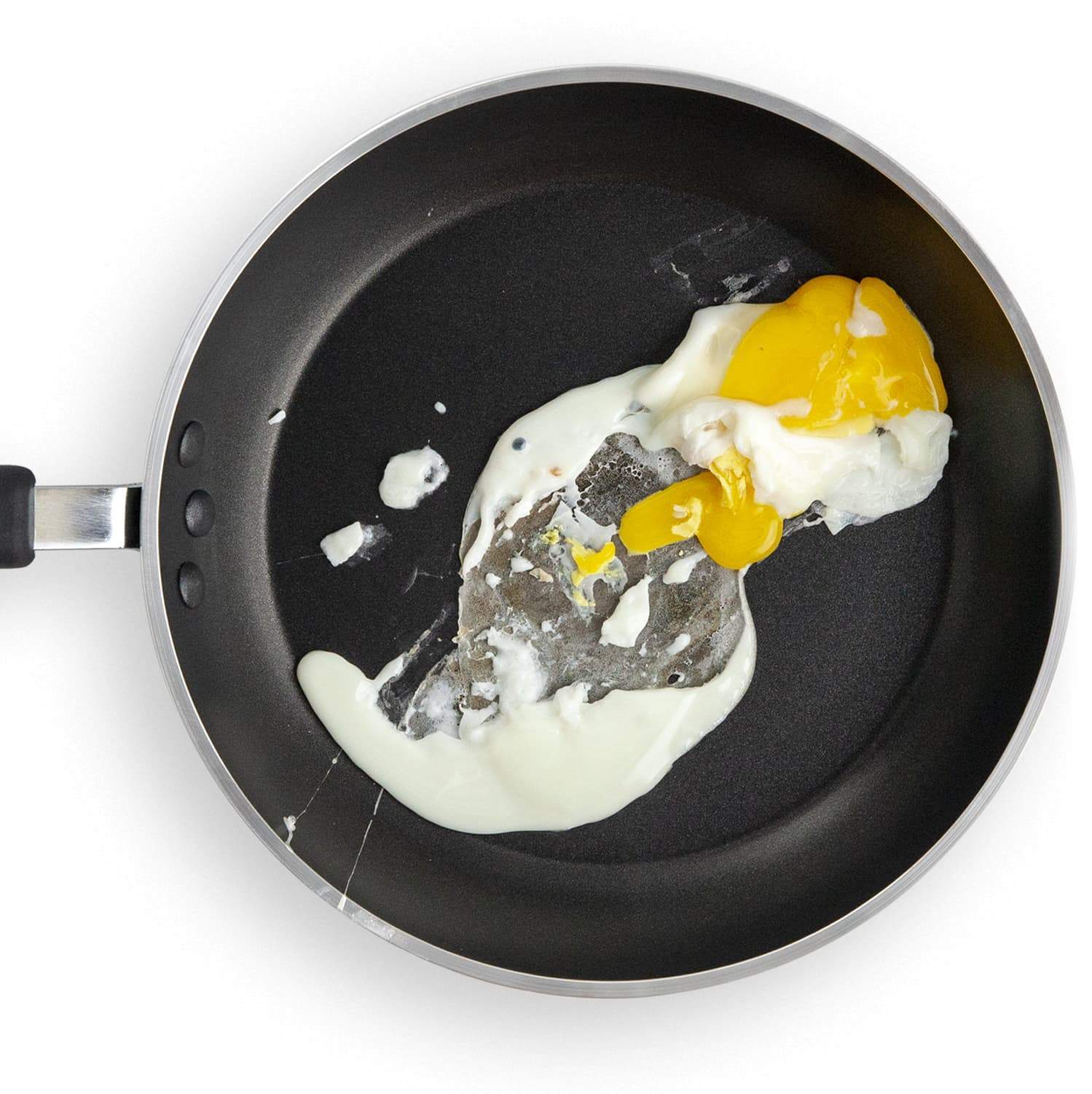 The Nonstick Purchaser's Dilemma

BUY MISEN
Pay a fair price for a nonstick pan with the most durable high-performance coating around.
What Happens to Nonstick Pans Over Time?

All nonstick pans perform well when they're new. What really matters is how they hold up over time. We used a commercial-grade shake machine with Corundum and ball bearings on several pans to simulate years of use. Here's what we found:
What Makes Misen the Ideal Nonstick?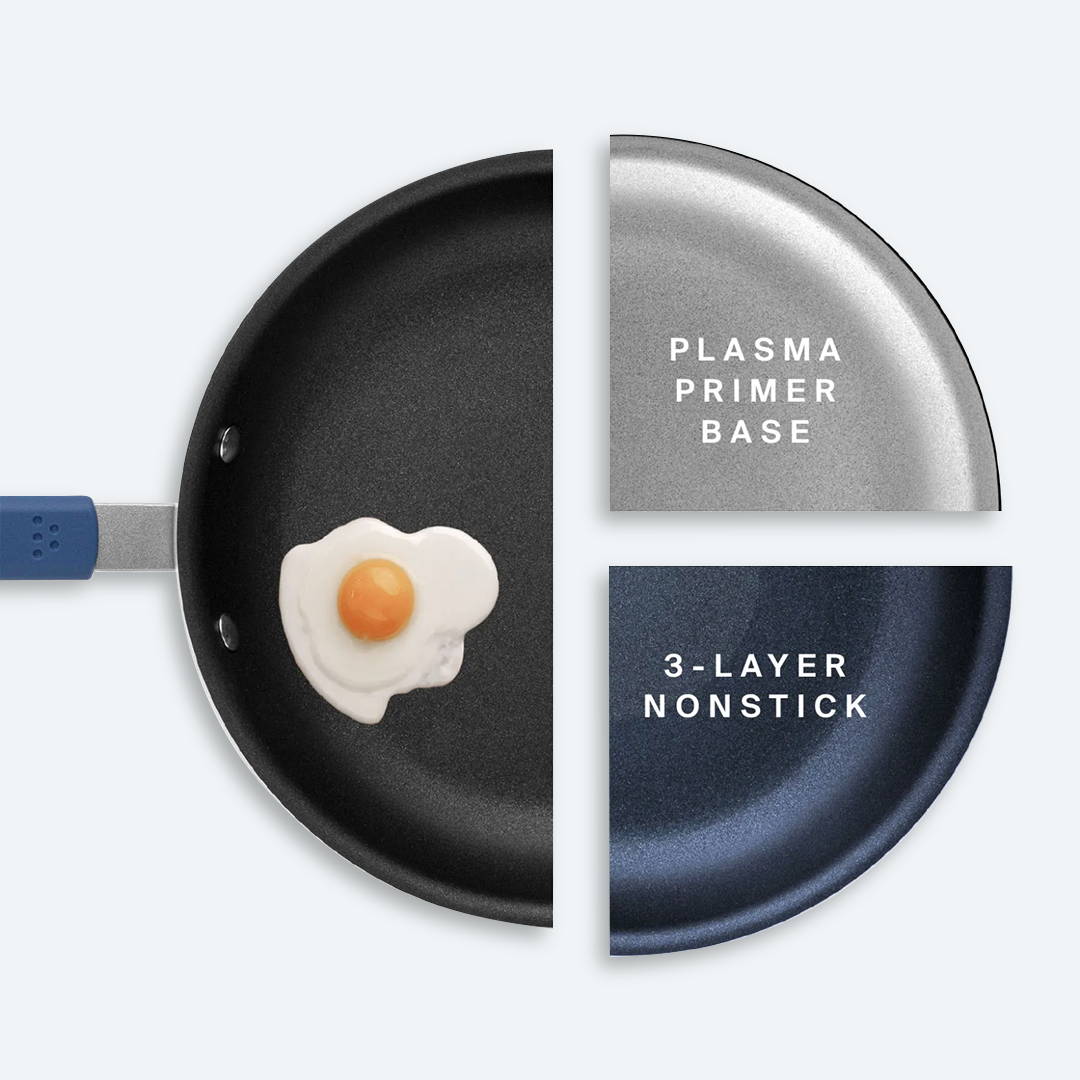 Revolutionary Nonstick Surface
Applying a nonstick coating is like painting a wall. The paint matters, but the primer matters more. This primer layer is a crucial and often overlooked element in making great nonstick.
That's why we chose an innovative Plasma Primer for the Misen Nonstick. Both elements work together to form a Nonstick System that is absurdly durable, and 2.5 times more effective than traditional surfaces.
That's because traditional surfaces use inferior nonstick coatings and poor construction.
Because of their sloped walls, most 10" pans only give you about 8" of actual cooking space. We meticulously engineered ours to provide the maximum amount of cooking area — roughly 19% more than some "premium" cookware brands.
A larger cooking surface = more room for ingredients. The result? More food, cooked well, without overcrowding.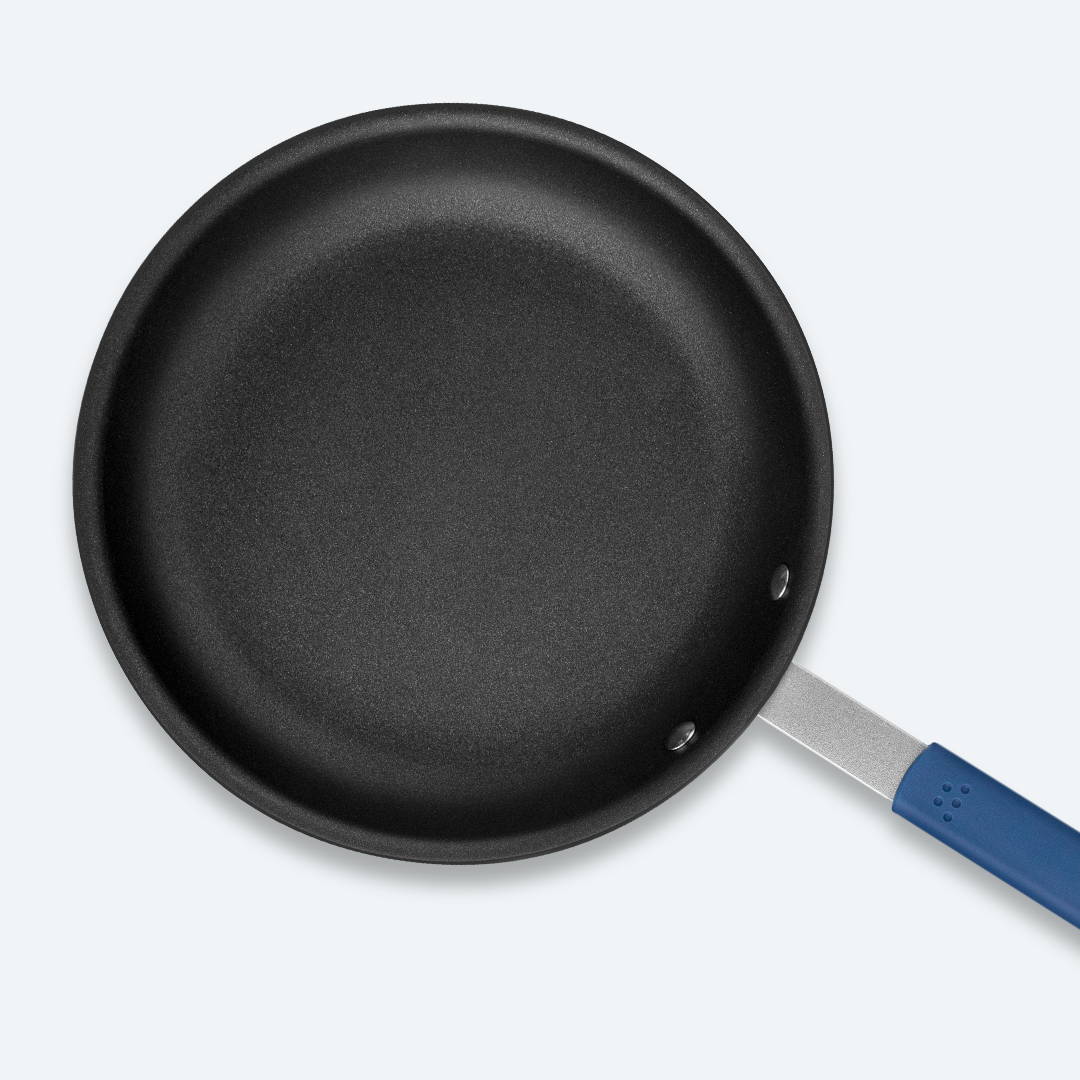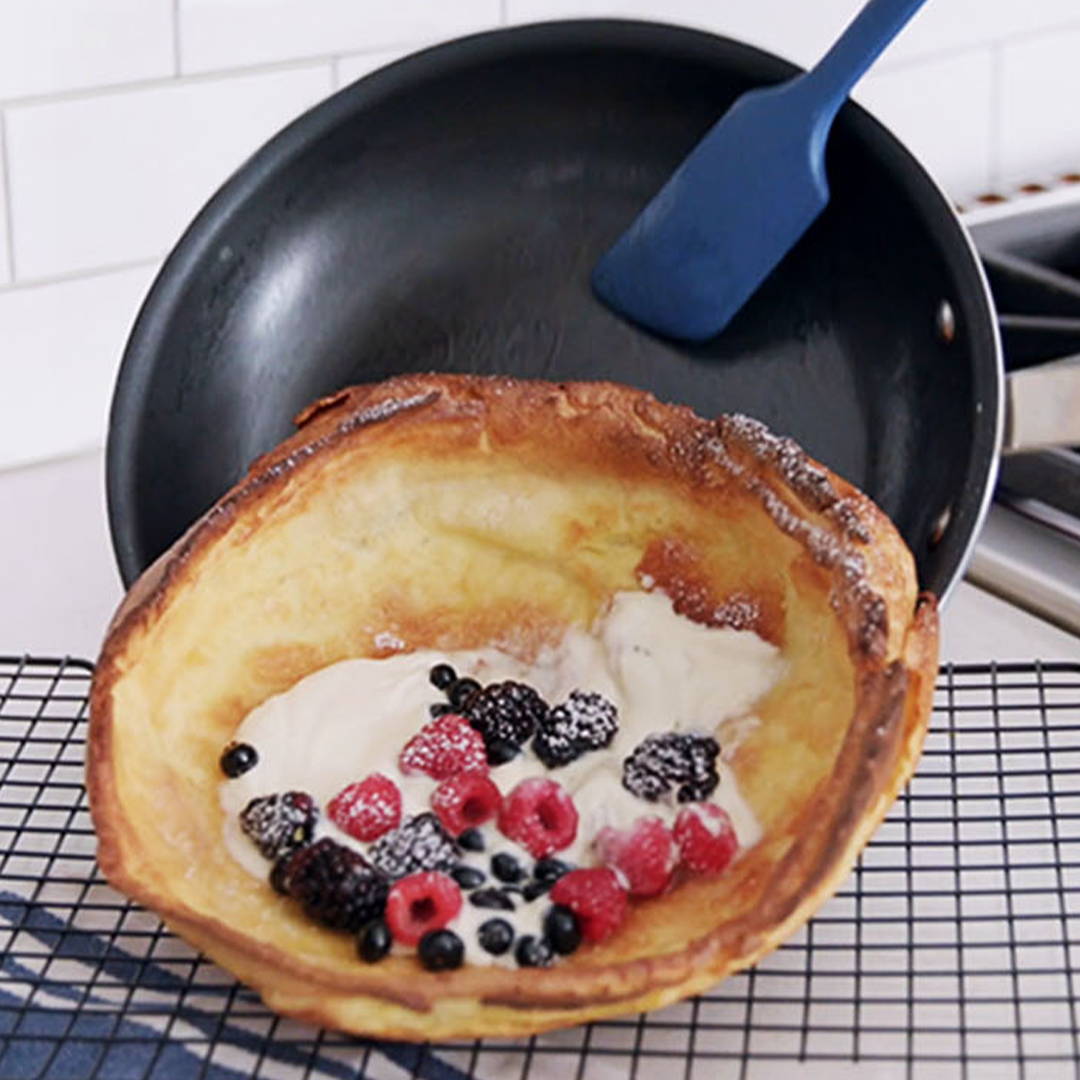 We spent 18 months researching, designing, and testing every detail of this pan. From sourcing materials to designing the angle of the handle, no detail was overlooked.
The result?
A pan that's as functional as it is beautiful. It's a pan that is comfortable to handle, easy to cook with, and truly will keep its nonstick surface for a crazy long time.
We could easily charge $150 for this pan — like some other companies do — based on the quality and design. But $55 is fair.
By partnering closely with our factories and selling directly to you online, we're able to offer incredible cookware at wholesale pricing. Better materials, lower price. It's a simple maxim that we take seriously at Misen.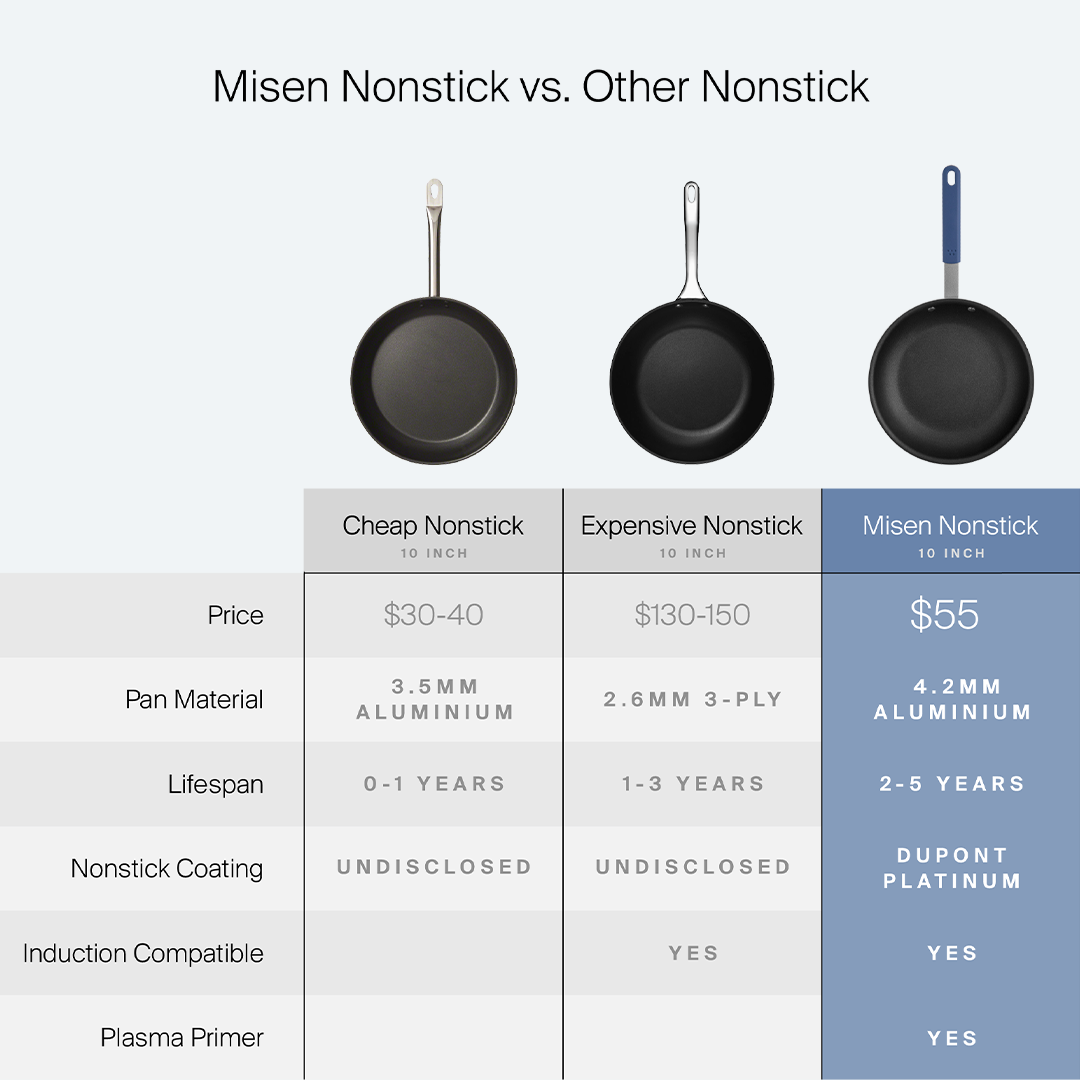 Introducing the Misen Nonstick Pan

No gimmicks, no BS. Just a long-lasting, durable, and superior nonstick pan.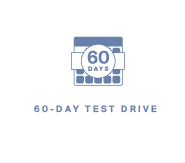 Cut and cook everything you can. Don't think they're the best kitchen gear you've owned? Returns are free within 60 days.
Have questions, or an issue with your product? Our Customer Experience team is here for you.
Order Now - Limited Time Offer
While Limited Supplies Last

The first 500 to order before
Nov. 29

receive 20% off
CODE: TRYMISEN20
Limited supply. 87 skillets left.
---

We sell directly to you at our wholesale pricing. We promise never to add extra markups.

If you're not happy, simply return the pan within 60 days for a full refund.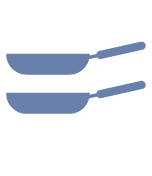 Exclusive deal. Limit 2 pans due to high demand.