Time to Replace Your Nonstick Pan?
Time to Replace Your Nonstick Pan?
We'll let you in on a secret.
Ignore all the marketing jargon, BS, and infomercial claims. No non-stick cookware, from the cheapest set to the crazy expensive pan, will ever last a lifetime. None.
It's a pan designed to be replaced, which makes it frustrating when buying. Do you get a cheap, crappy performing pan or an expensive, high-quality pan that'll still need to be replaced?
More importantly, for your safety and quality of cooking, how do you know it's time to replace your current nonstick pans?
If any of the below apply to you, it's time for something new.
Thankfully, Misen makes your decision easier.
Little specks of black in your food? Sadly, it's not pepper and it's definitely not helping your food taste better.
Cheap non-stick coatings will flake away...and right into your food.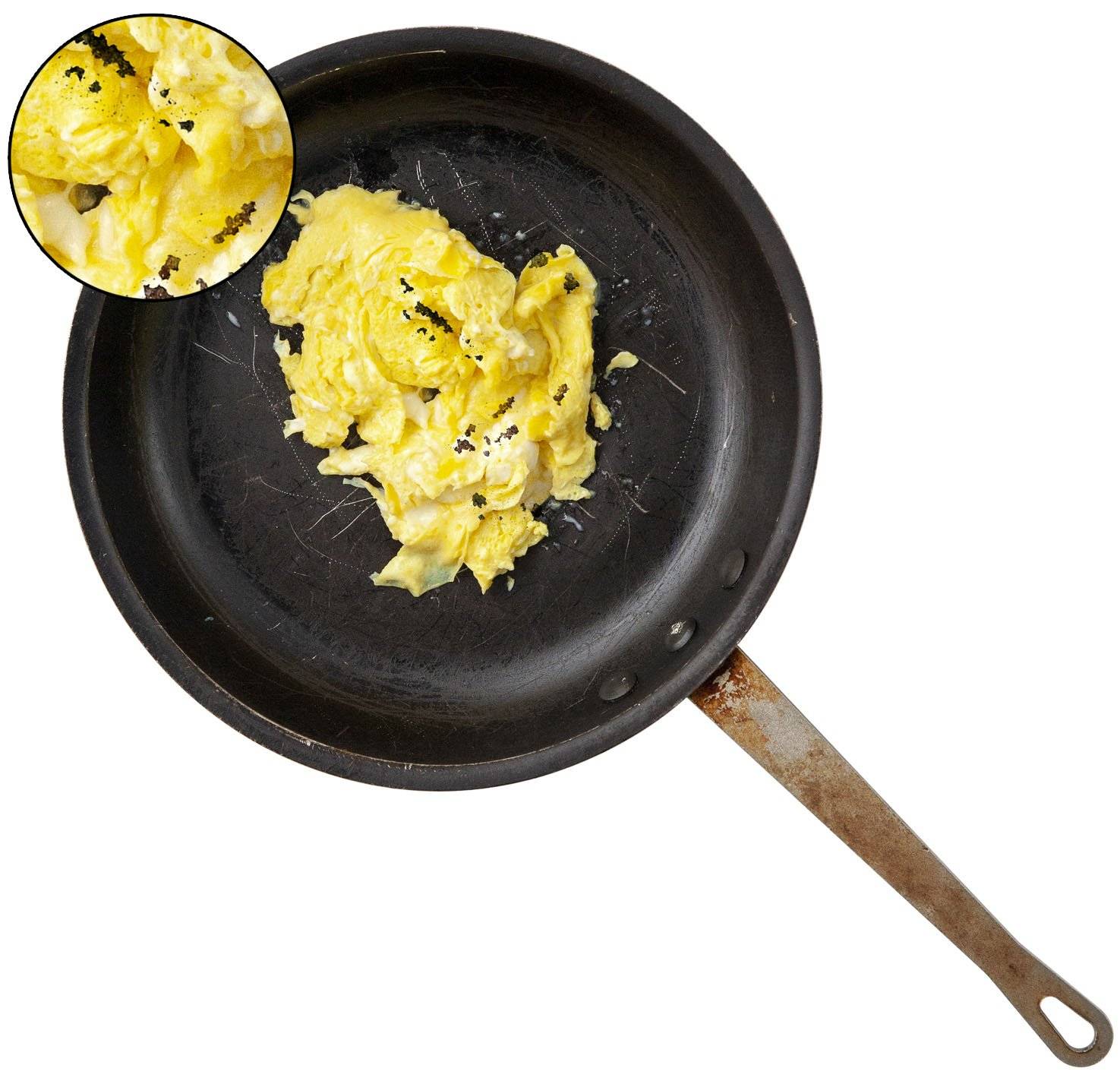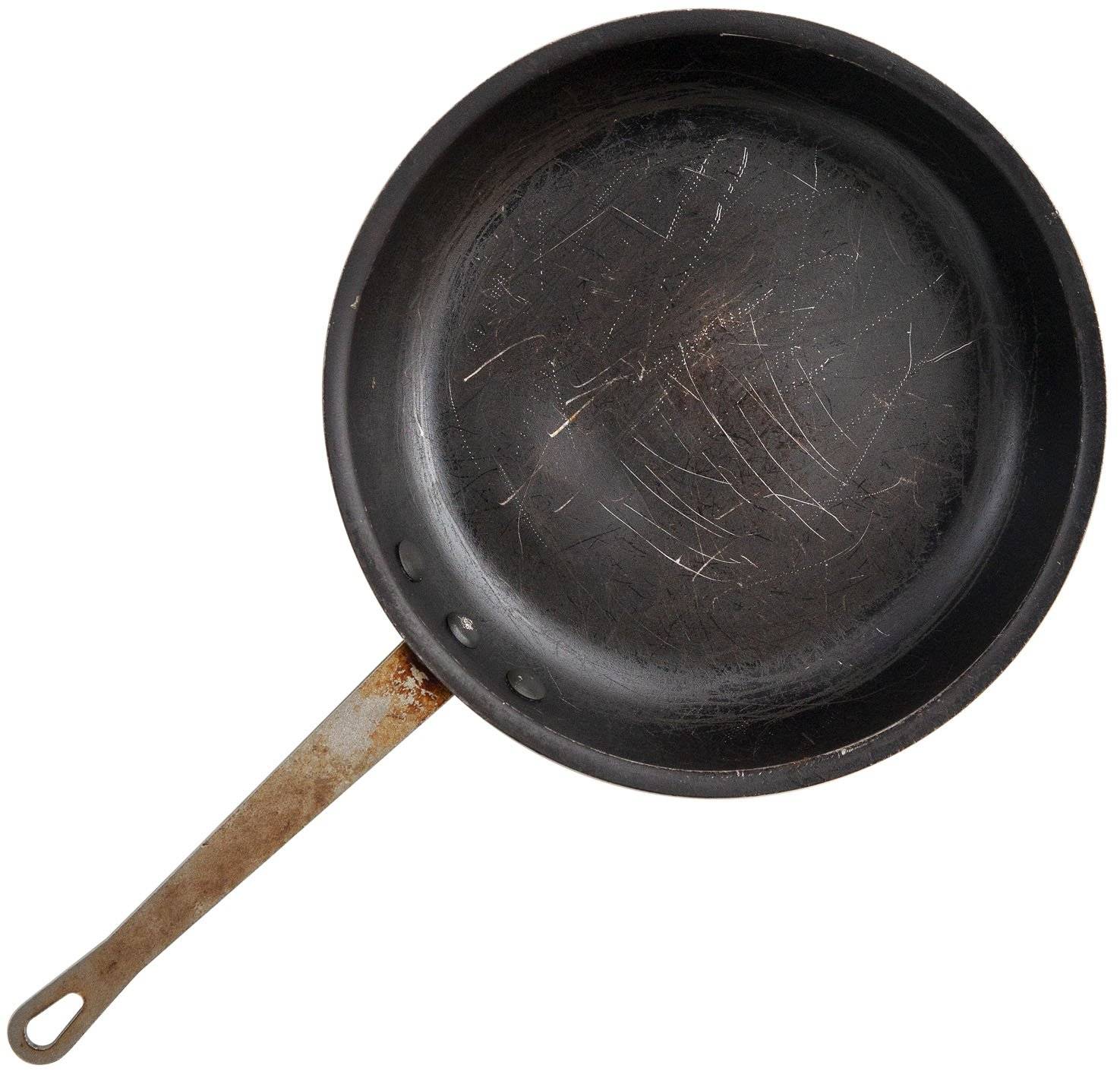 Scratches aren't just unsightly. Those deep cuts are areas where the non-stick coating is totally gone.  
Which means your foods sticking more than it should.
Even if you care for your pan as if it were a newborn baby, the shiny non-stick coating will eventually fade. That dull coating is what happens as the pan starts to wear down.
Once your dull and dusty, the coating no longer works as well as it should.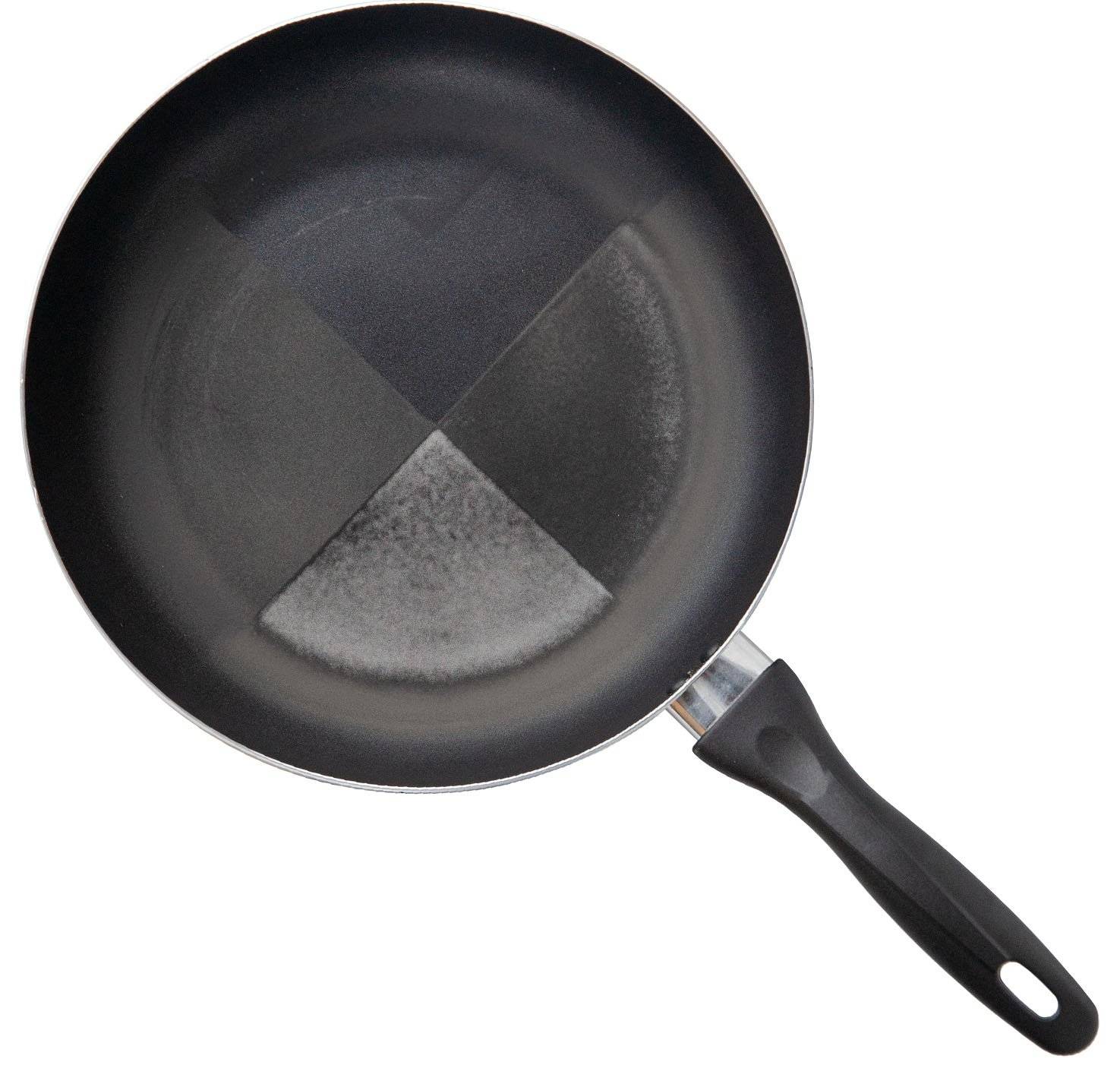 Cheaper pans are made from cheaper materials. Not shocking.
But they also are flimsy because of this. They can easily warp, which leads to hotspots, uneven cooking, and pretty nasty food.
Seems obvious that non-stick cookware shouldn't let food stick. But as months and years go by, you may forget just how effective non-stick can and should be.
Unless your food can fly around the pan without a drop of oil, then it's really not as effective as it can be.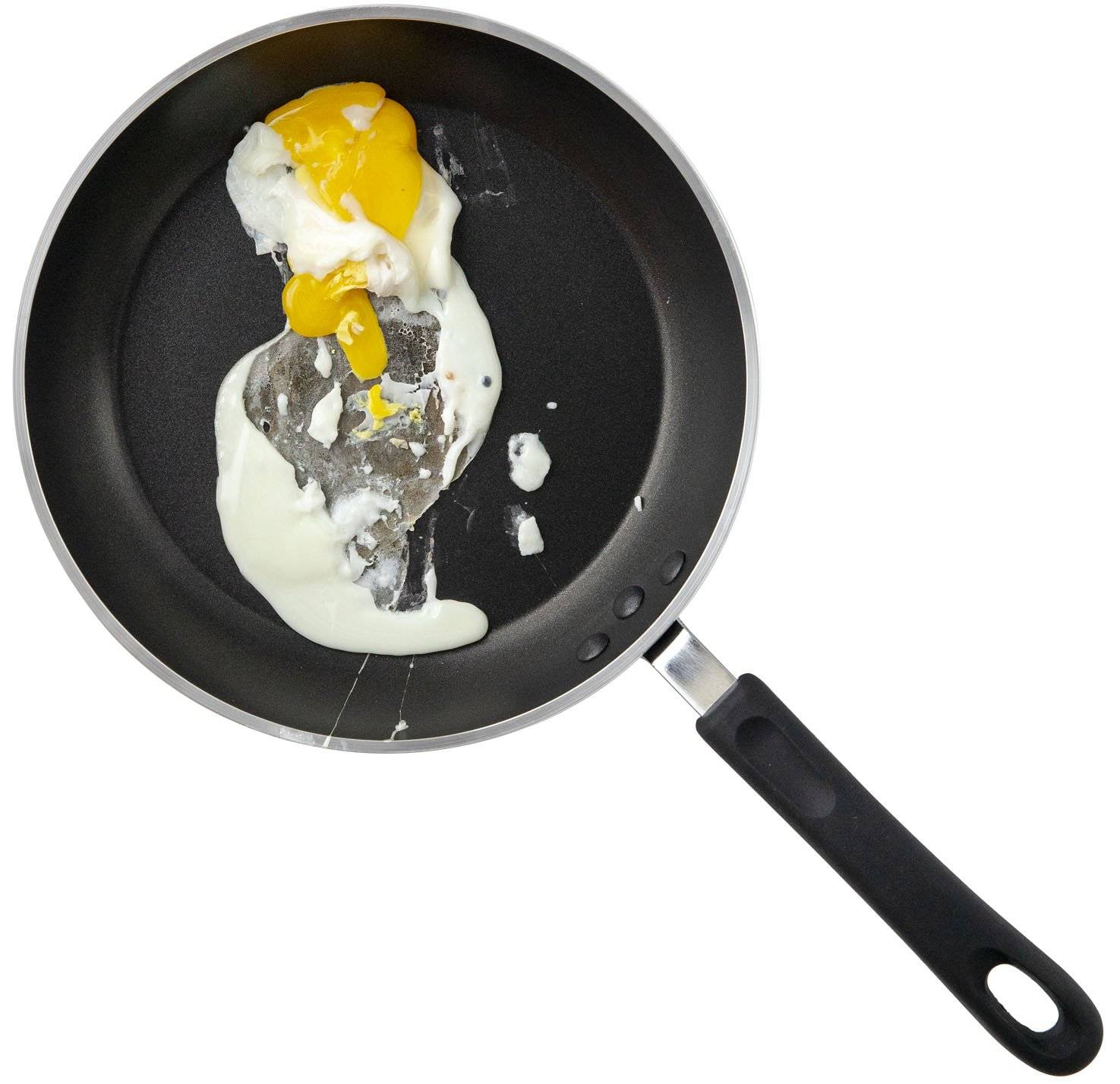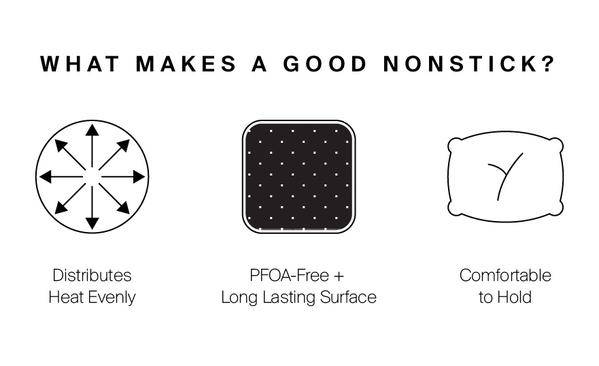 The Perfect Replacement pan
Between a cheap pan that won't work after a few weeks or an expensive one that'll last a couple years max, there really isn't an option that won't feel like a waste of money.
So we made a better option.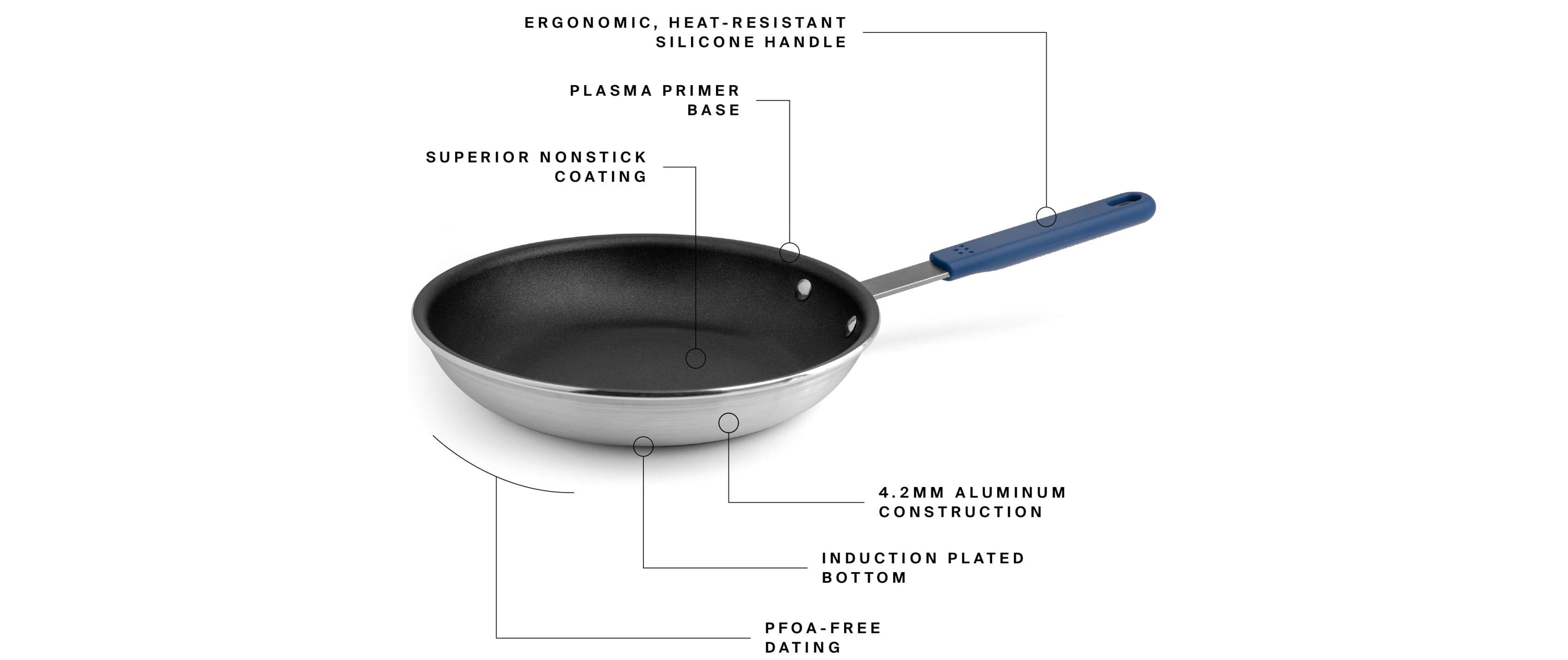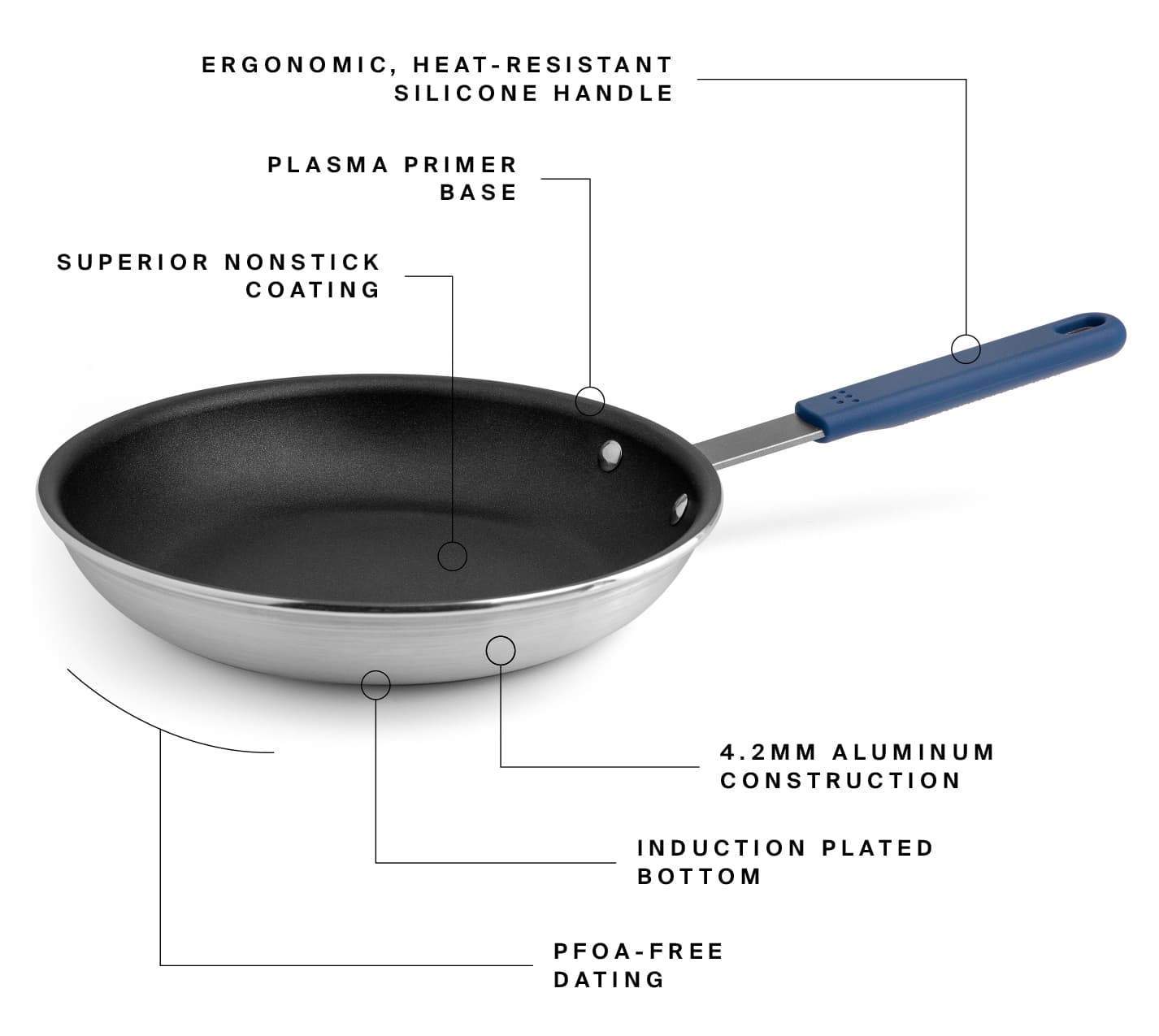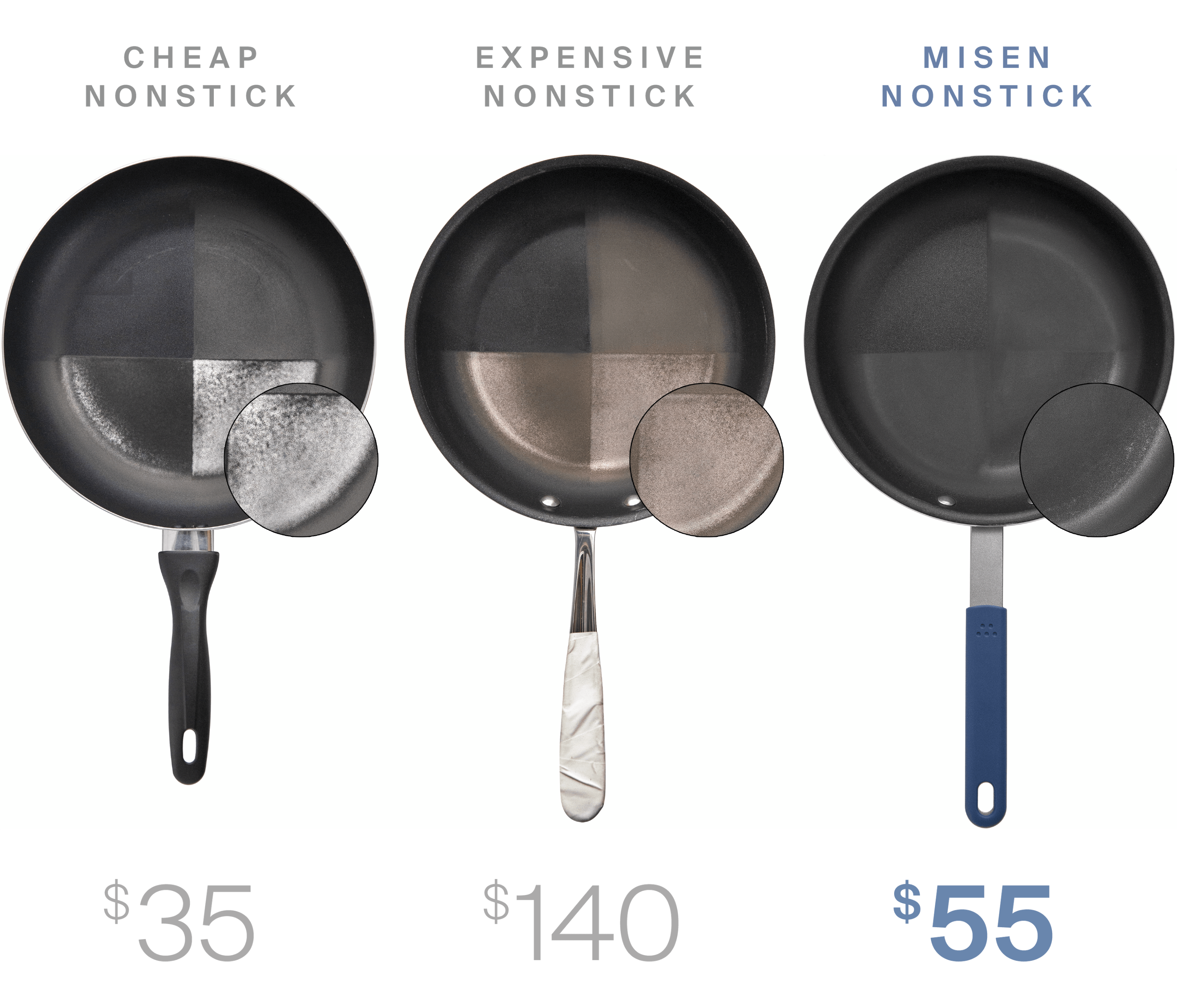 We spent months testing this pan to make sure it would be incredible durable. With the help of a low-profile shaking machine, we performed a series of forced abrasion tests meant to simulate long-term wear. We tested the Misen Nonstick Pan against many other nonstick pans without a Plasma Primer: Cheap Pans, Expensive Pans, and even Ceramic Pans. The Misen Nonstick Pan outperformed all of them.
We also cooked over 5,000 eggs in our test kitchen to ensure the pan worked because we're a little insane, but also because now we're positive there's no better pan out there.
We spent 18 months researching, designing, and testing every detail of this pan. From sourcing materials to designing the angle of the handle, no detail was overlooked.
The result?
A pan that's as functional as it is beautiful. Comfortable to handle as it is easy to cook with, and truly a pan that will keep its nonstick surface for a crazy long time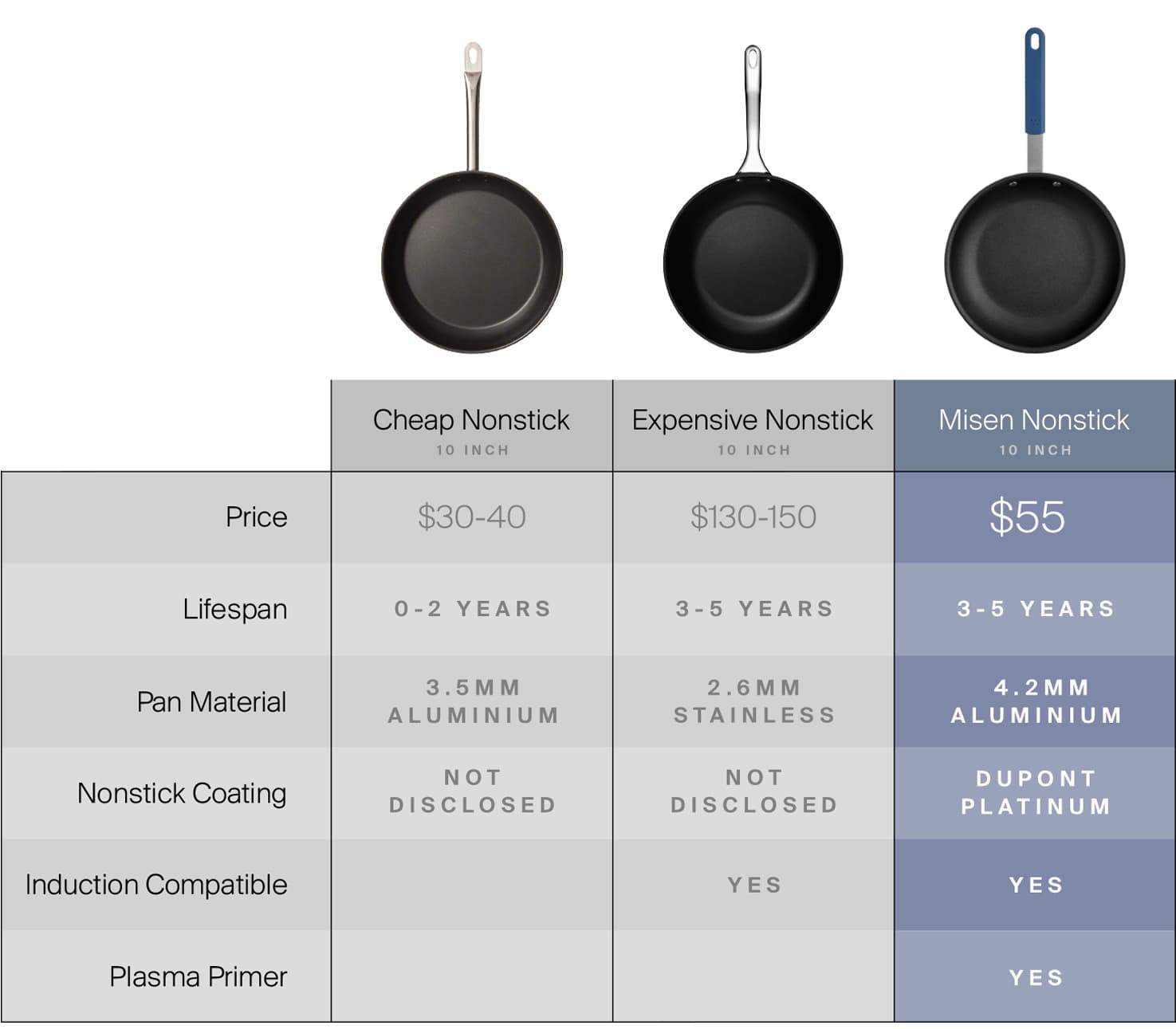 We Could Charge a Lot, But We Prefer Not To
We could easily charge $130 for a pan like some other companies based on the quality and design. But $55 is fair.
By partnering closely with our factories and selling directly to you online, we're able to offer incredible cookware at wholesale pricing. Better materials, lower price. It's a simple maxim that we take seriously at Misen.
If you don't like the pan, just send it back within 60 days for a full refund. No questions asked.
Limited Time Launch Sale - Save 15%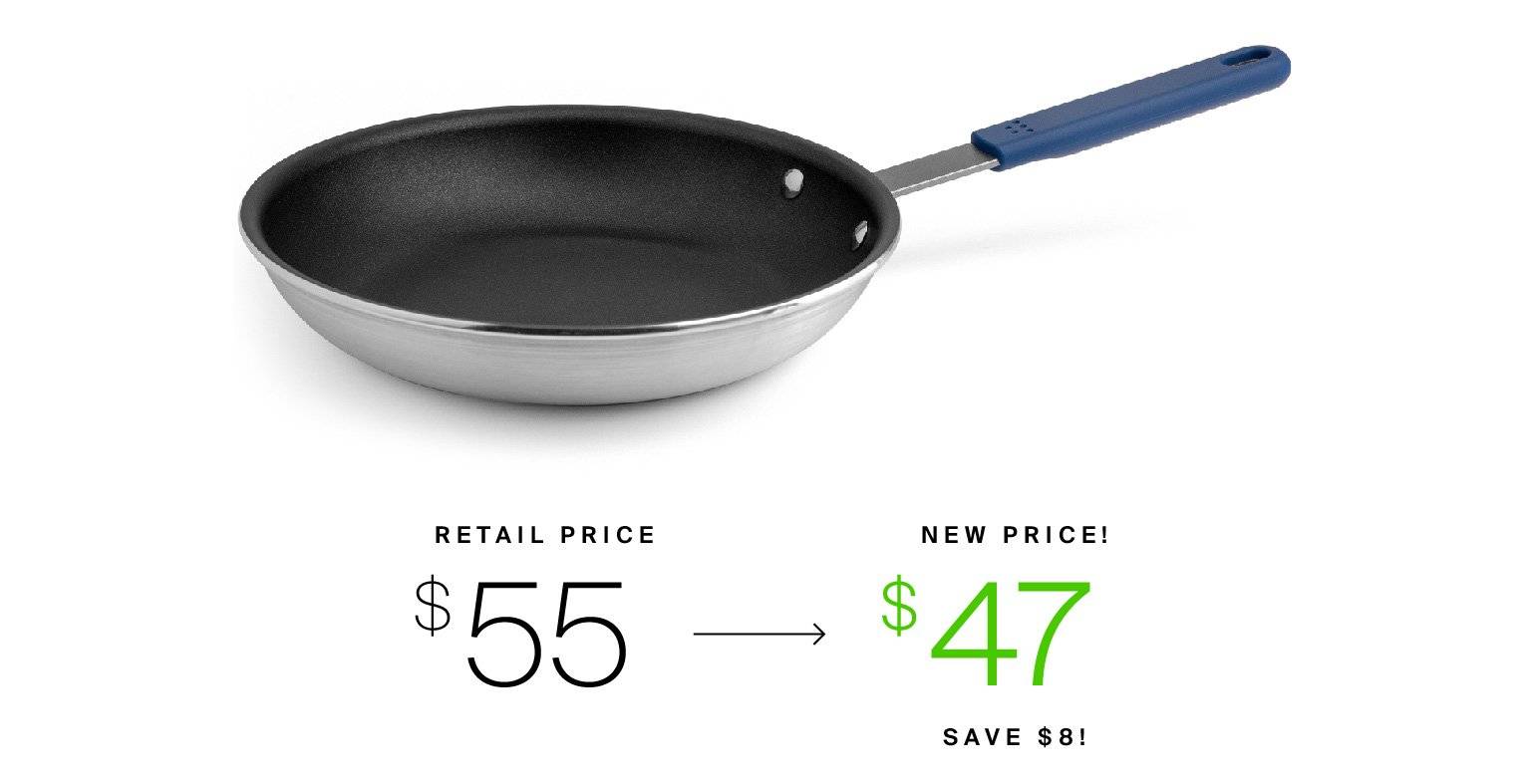 Order before the end of day on 10/12/18 to get this incredible pan for only $35 (Save $20).
People Can't Keep Their Hands off This Pan The first 500 people to order before ... get an extra 15% off
CODE: TRYMISEN15


One chance to save this much.
Money Back Guarantee
60-day trial. Worry free.