The Perfect Cookware
Set, For An Unreal Price.
The Perfect Cookware
Set, For An Unreal Price.

The Perfect Cookware
Set, For An Unreal Price.
The Perfect Cookware
Set, For An Unreal Price.

Why is Premium Cookware So Expensive?

Misen founder, Omar Rada, always had a love of food and cooking. But it wasn't until he started to get more serious in the kitchen that he realized how good, high-quality cookware truly made a difference in the food he made.
"My previous cookware had been pretty mediocre, so a quality pan was a revelation. It cooked food more evenly, allowed me to be more versatile and creative in the kitchen, and was so much fun to use."
When Omar tried to replace a high-quality $300 pan that a friend had lost, he was blown away by the price tags. After some research, he realized that most high-end cookware comes with a serious price markup, and shouldn't actually cost as much as they do.
So, Misen was born. With a passion for good cooking, we're on a mission to create premium cooking essentials for honest and affordable prices.
Virtually every chef agrees that a set of thick, stainless steel cookware is a kitchen must-have for its versatility, durability, and superior cooking capabilities.
But the high-quality large sets can cost up to $1000, and mostly fill up your kitchen with pots and pans you'll never use.
That's why we created the perfect five-piece set that allows you to bake, blanch, sear, saute, steam, braise, boil, simmer, fry, and broil like a pro. All for an affordable price.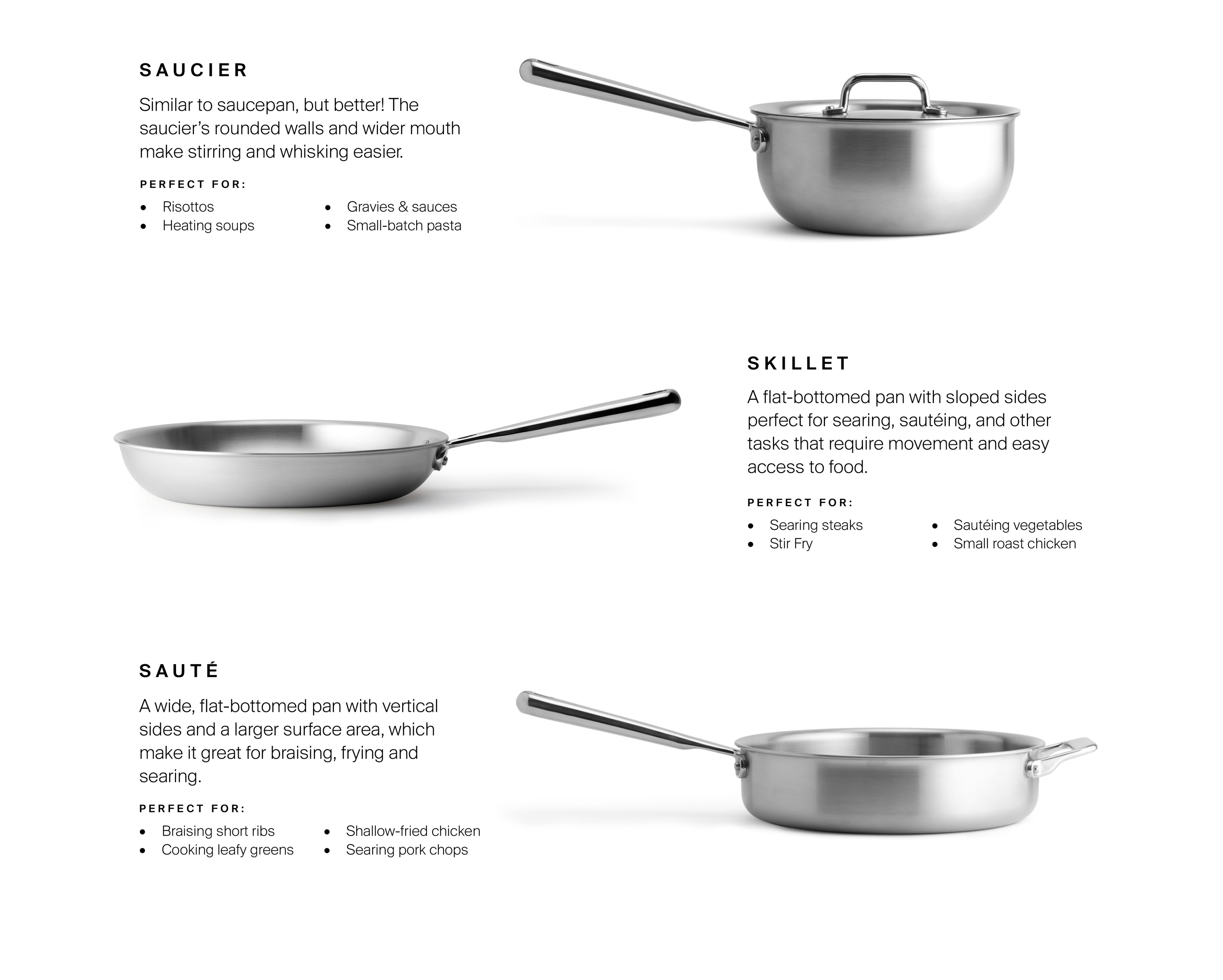 What Makes Great Cookware?
At a glance, stainless steel cookware is deceptively simple. Especially since most looks the same. But there are a few things that really matter.
Starting with the thickness.
A thicker pan (like Misen's 5-ply) allows for more distance between the flame and the surface of the pan. Heat diffuses as it flows, so the extra distance allows heat to flow to the surface evenly (and be retained longer).
The result? Even heating, better browning, quicker boiling, and cookware that's actually fun to use.
The Perfect Blend of Metals
Alternating layers of high-grade stainless steel and aluminum make this the perfect cookware. Curious to see how we compare to the
"premium" brands? Handcrafted Down to the Smallest Detail
It took three years of obsessing over the tiniest details to create our cookware. It had to be good enough for the rigors of a professional kitchen, while being easy enough to use for home cooks of all skill levels.
We spent countless hours talking to and observing at-home chefs. At every step along the way, our cookware has been stress tested by professional chefs, avid home cooks, industrial designers, and total beginners to cooking.
We painstakingly went through countless sketches, CAD files, and over 32 3D prototypes until we landed on a design we'd be proud to offer you.
The result?
High-quality cookware that's as beautiful and sleek as it is functional and durable, and will last you a lifetime.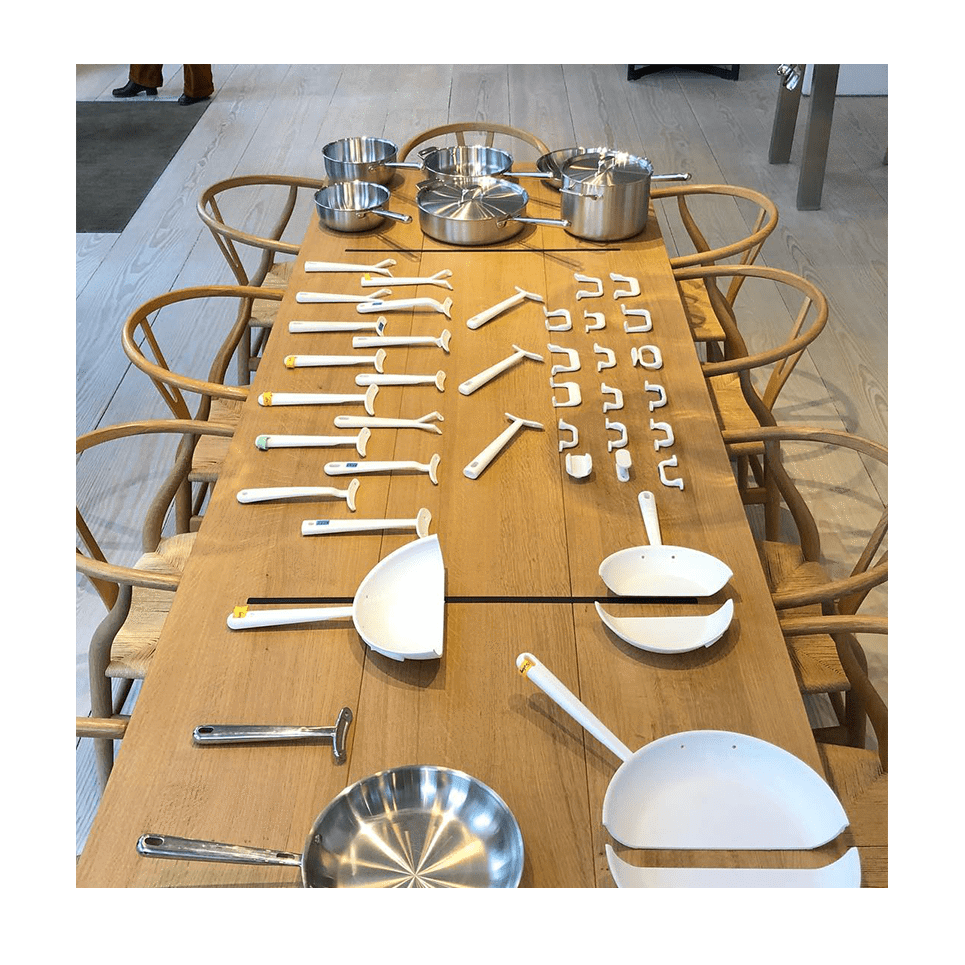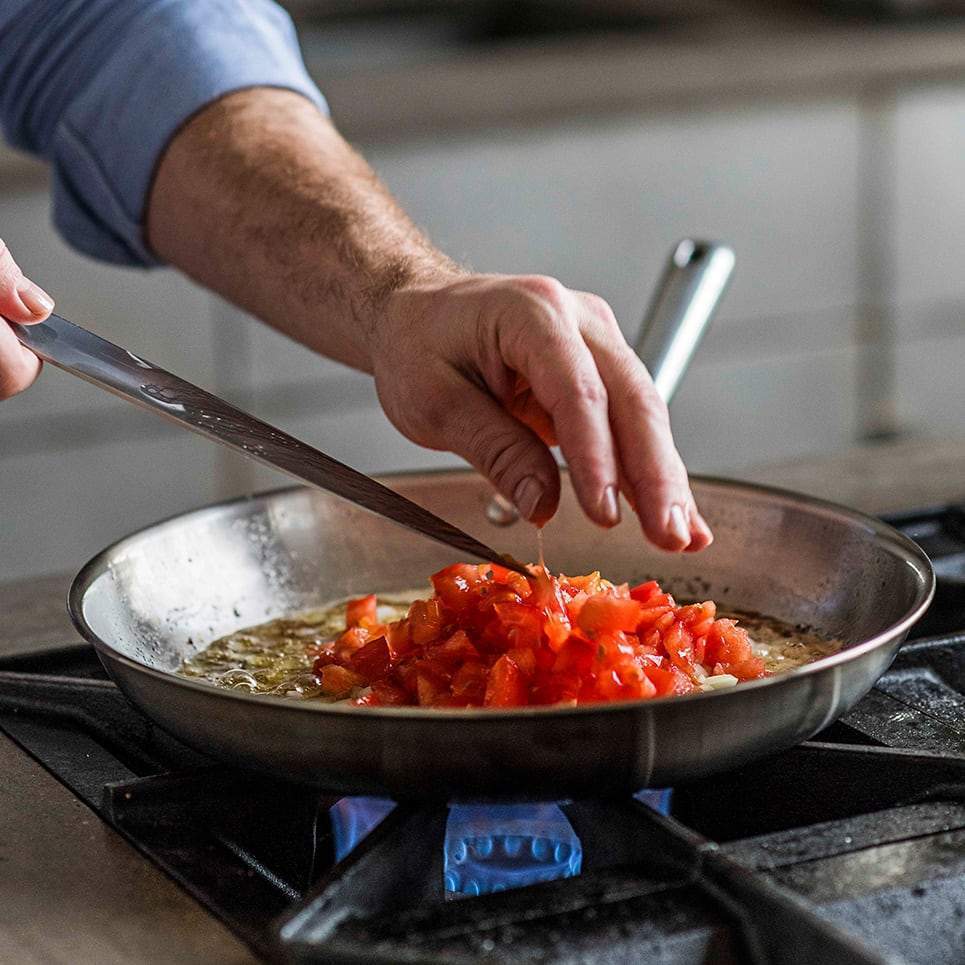 Isn't Nonstick Easier to Use and Clean?
We love nonstick pans for specific dishes like eggs. Problem is, even the best and most expensive nonstick cookware won't last more than a couple years until the coating comes off. On top of that, they can't be heated to high temperatures safely and require a lot of care to keep the nonstick coating intact.
And while not as easy to clean as nonstick, stainless steel skillets are still relatively easy to clean, You can throw them in the dishwasher (a nonstick no-no) or easily clean by hand with any non-abrasive sponge.
We Could Charge A Lot, But We'd Prefer Not To.

We could easily charge $350 for this cookware set — like some other companies do — based on the quality. But $250 is fair.
By partnering closely with our factories and selling directly to you online, we're able to offer incredible cookware at wholesale pricing. Better materials, lower price. It's a simple maxim that we take seriously at Misen.
Universally Loved and Highly Rated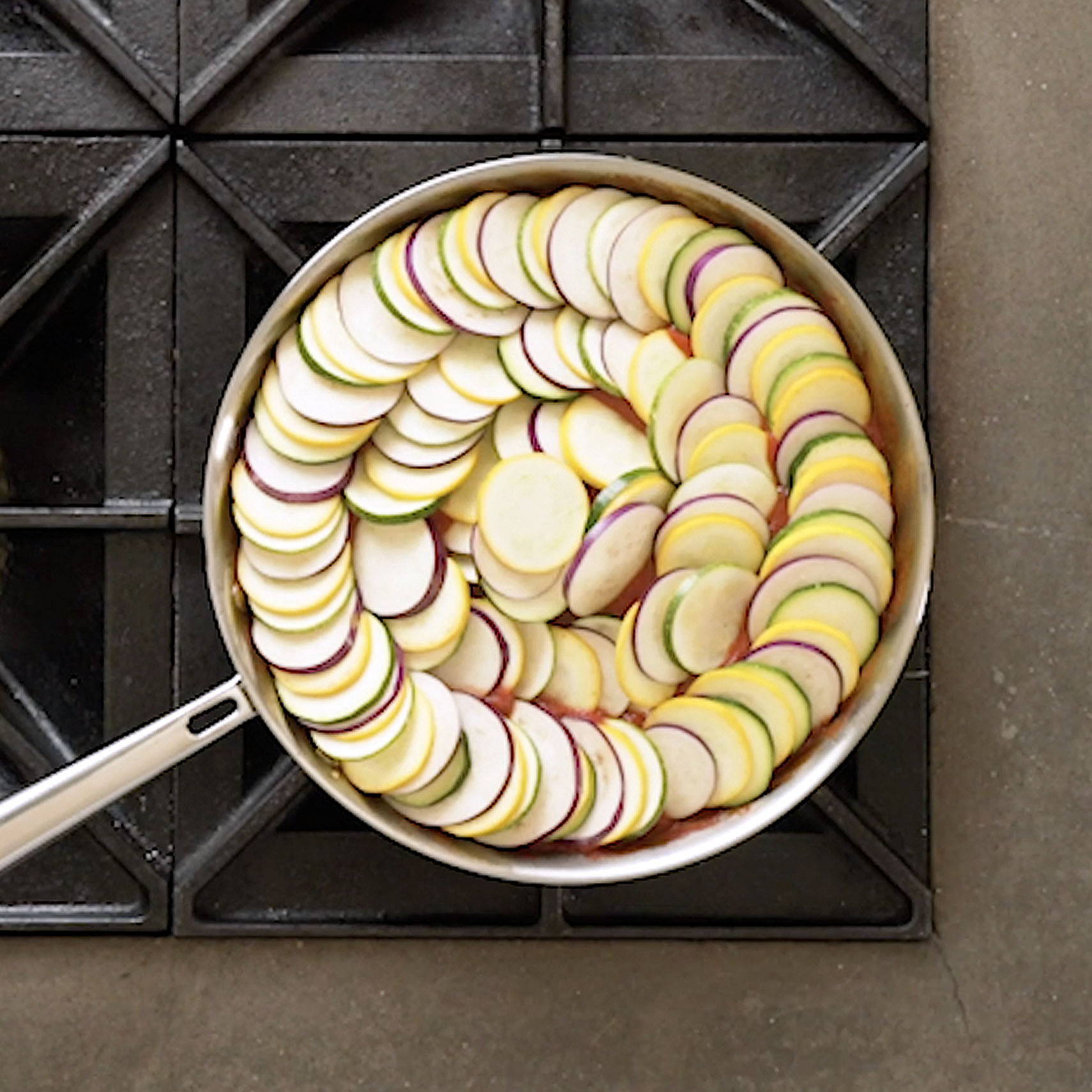 Buy it once. Use it for life. We're confident this is the best set you'll ever own for a price that'll make you feel savvy. But we understand you may be skeptical. So give it a try. Worry-free.
LIFETIME GUARANTEE
If anything ever happens to your cookware, we'll replace it for the rest of your life.
60-DAY TEST DRIVE
Try it out. Cook everything you can in these pans. If you're not happy, just send it back.
Order Now - Limited Time Offer
While Limited Supplies Last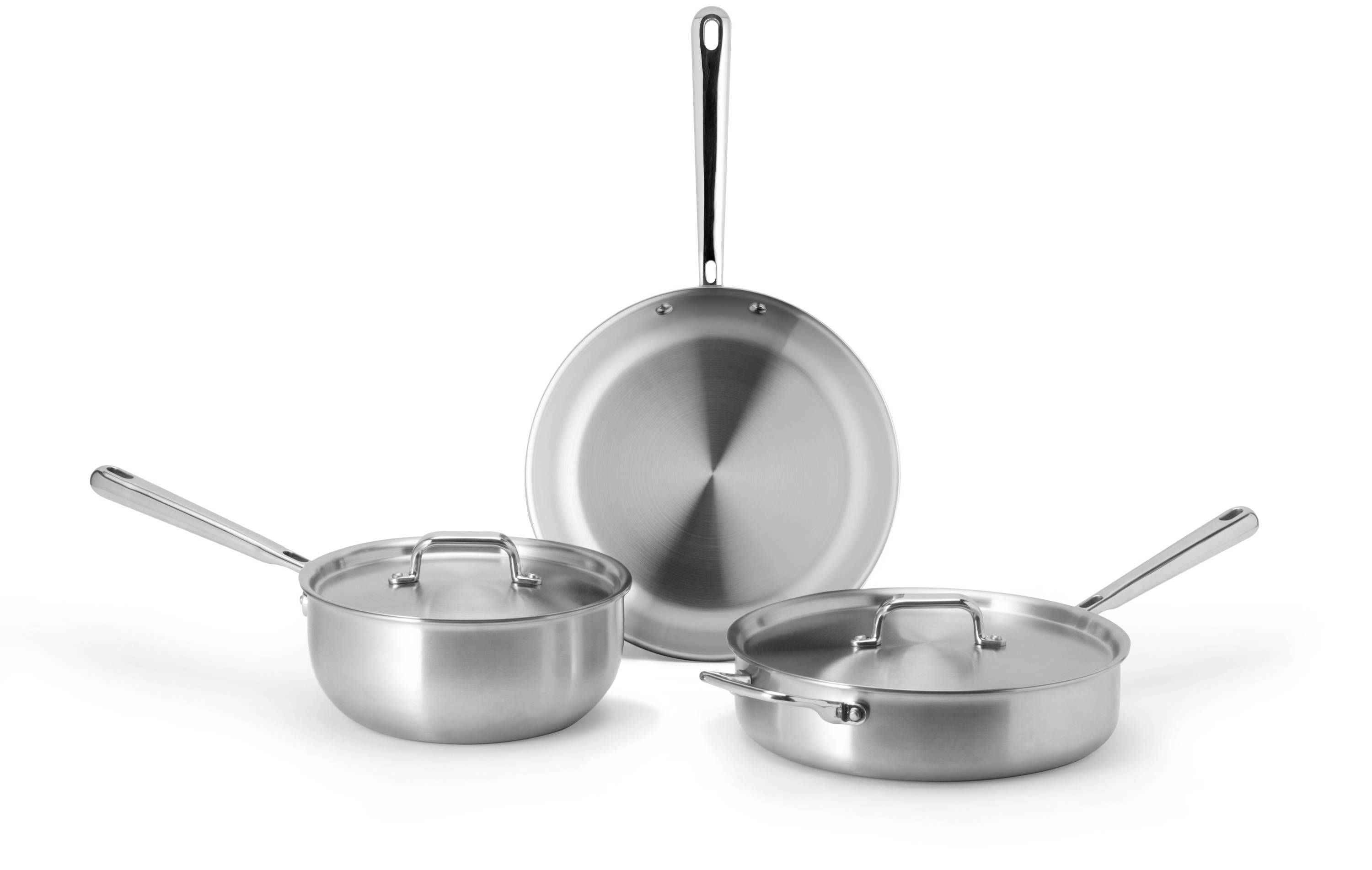 The first 500 to order before
Nov. 29

receive 20%
CODE: TRYMISEN20
Only 17 Sets Left in Stock!
---

We sell directly to you at our wholesale pricing. We promise never to add extra markups.

If you're not happy, simply return the set within 60 days for a full refund.
Exclusive deal. Limit 1 set per customer due to high demand.