Gifts For Any Cook In Your Kitchen
Gifts For Any Cook In Your Kitchen
Get the perfect kitchen upgrade for the home cook in your life. When you use the code MERRYMISEN at checkout, you'll get a whopping 20% off, making these staff picks a treasure trove of value.
For Someone Who Deserves More
For those who've been extra nice this year. Combined with an additional 20% off from the code MERRYMISEN, these bundles offer super-sized value, and a big leap forward in the kitchen.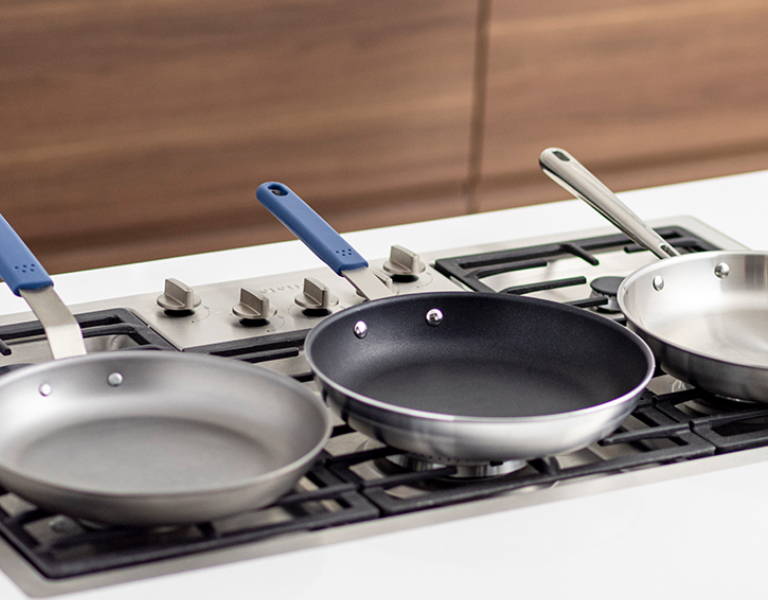 3-Piece Essential Pan Set
$139 $139
These three 10" pans — a nonstick, a stainless steel, and a carbon steel — will do practically anything, on any stovetop.
Nonstick Starter Bundle
$65 $65
Our popular, long-lasting nonstick pan, with essential add-ons that will help you get the most out of it, and keep it working great.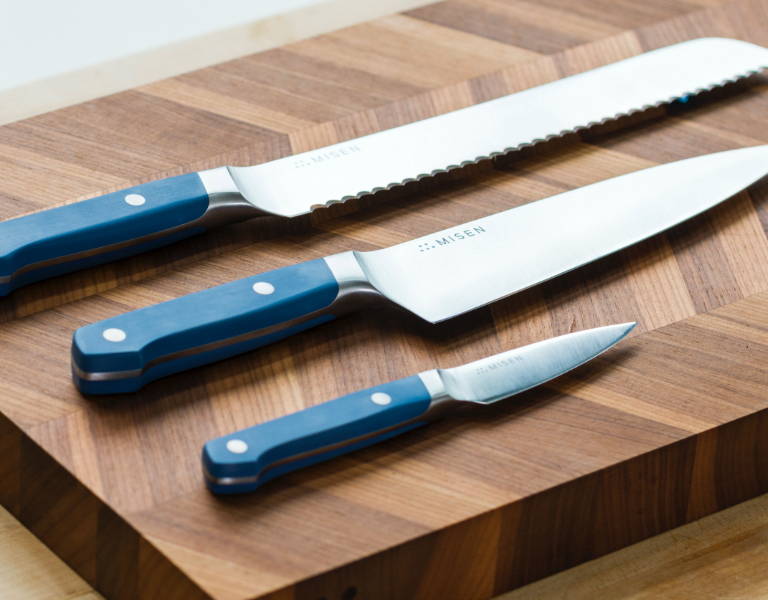 3-Piece Essential Knife Set
$130 $130
These three knives will tackle any cutting job. They each feature a comfortable grip and balanced steel that stays sharp. Available in three colors.
---
For The First Time Holiday Host
Know someone who's taking the reins and cooking their first holiday meal this year? Give them what they need to serve a sumptuous spread.
2-Piece Carbon Steel Set
$135 $135
Two carbon steel pans that can do anything. Cook multiple courses at once thanks to a seasoning that makes it nonstick.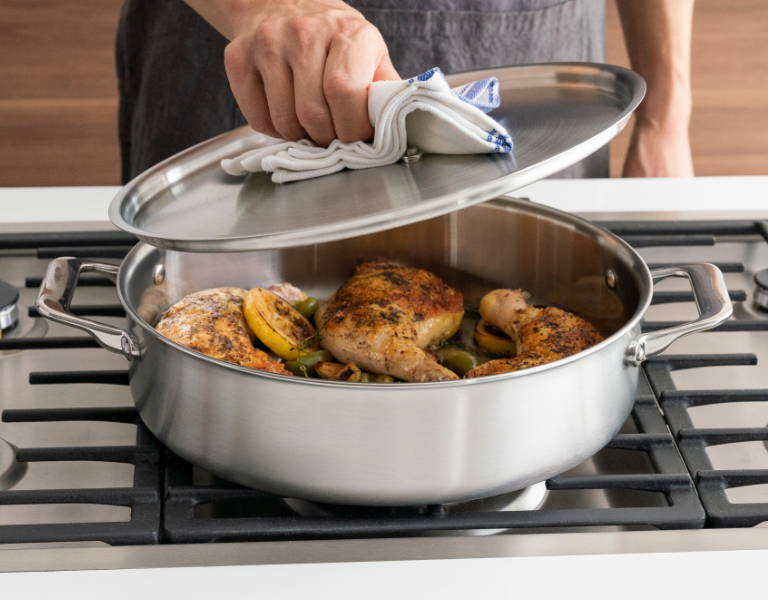 Rondeau
$105 $105
Serves a crowd in style. You can sauté, sear, and braise in the same vessel. Super-size any one-pot meal, or whip up a side-dish for 12.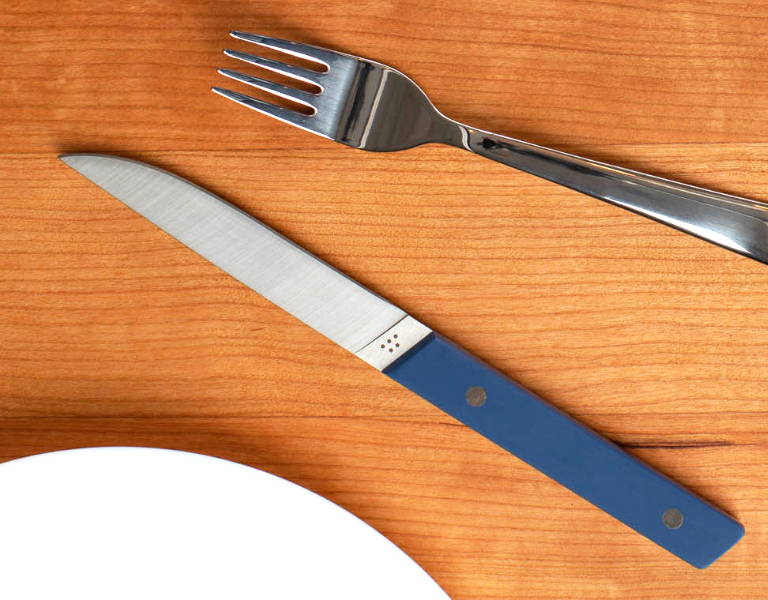 Steak Knives
Starting at $50 $50
Available in five colors, these table knives will help make quick work of entrees, whether it's steak, sausage, or squash. Sets of 2, 4 or 8.
---
Whether they've flown the nest or are getting serious in the kitchen for the first time, everyone has to start their cooking journey somewhere. These high-quality basics will help them find success and avoid frustration.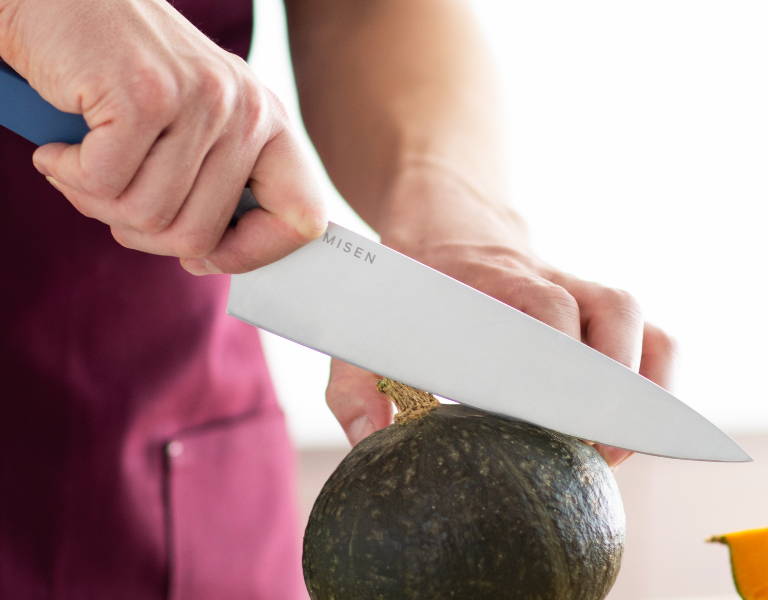 Chef's Knife
$65 $65
With a sloped bolster that helps beginners and experts grip the knife more comfortably, this do-it-all blade will stay razor sharp, longer.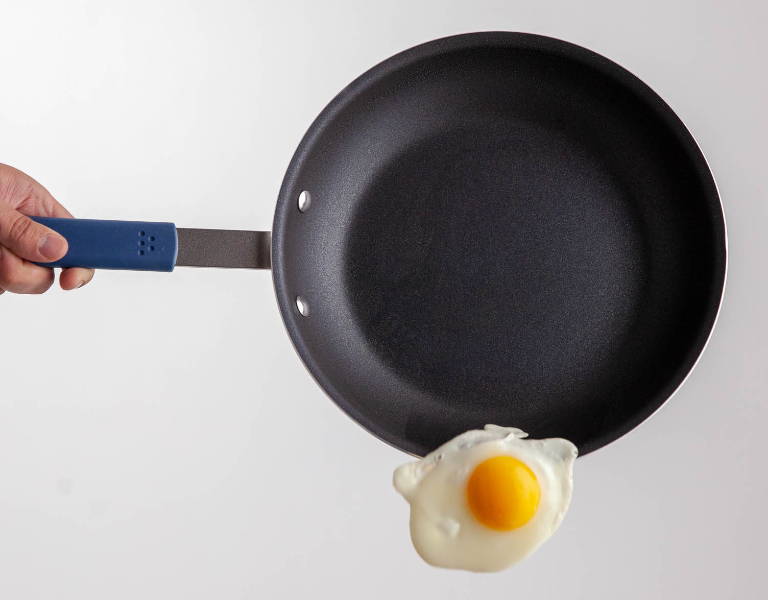 Nonstick
Starting at $45 $45
Keep headaches and clean-up to a minimum. Exceptionally slippery, thanks to a PFOA-free coating and plasma primer layer. Available in 8", 10", and 12".
Paring Knife
Starting at $30 $30
Small jobs have a big impact, and this razor-sharp knife gives you the dexterity you need for precise cuts, peeling, and scoring.
---
Know someone who's leveling-up? These stainless steel selects offer extra functionality for intermediate cooks looking to do more.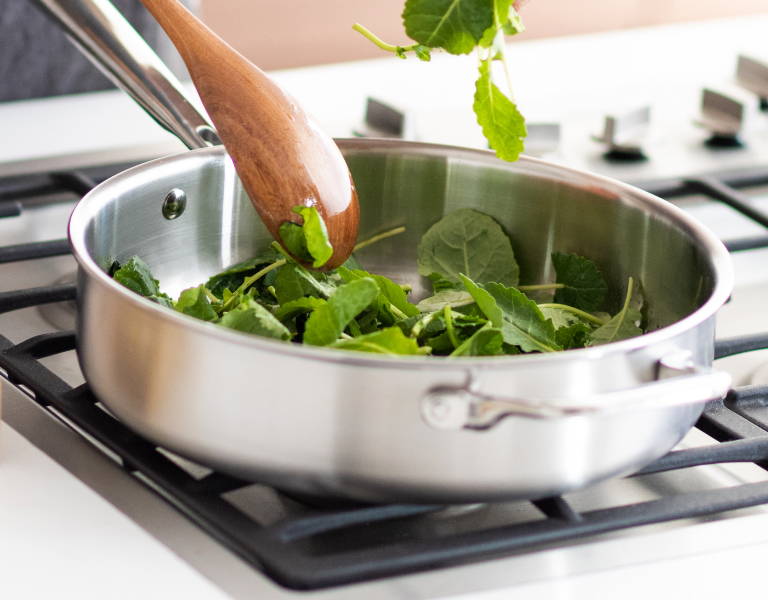 Sauté
$95 $95
The best of a pan and a pot. Offers a 5-ply base for direct heat, and high walls to contain a one-pot meal for 4 or 5. Works on all stovetops.
Stainless Steel Skillet
Starting at $55 $55
A staple of pro kitchens, these skillets work for nearly any application, at any temperature, and will last forever. Get a perfect sear every time.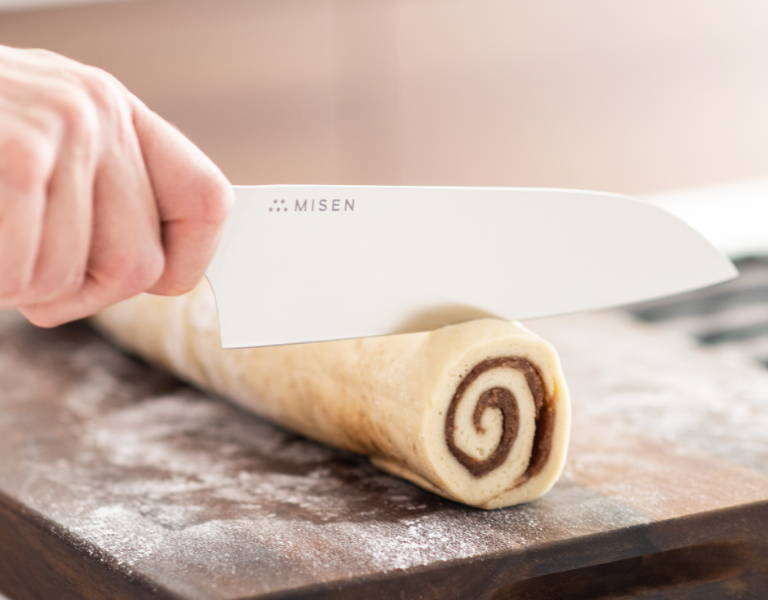 Santoku Knife
$65 $65
Well-rounded in function, yet flatter in shape, santoku knives have a straighter blade, making it ideal for those who prefer slicing and chopping.
---
For Tiny Apartment Dwellers
Misen is a Brooklyn-based company, so we know the plight of the cramped kitchen all too well. These staff picks are all AAA-rated for tiny counters, small ovens, and postage stamp-sized sinks.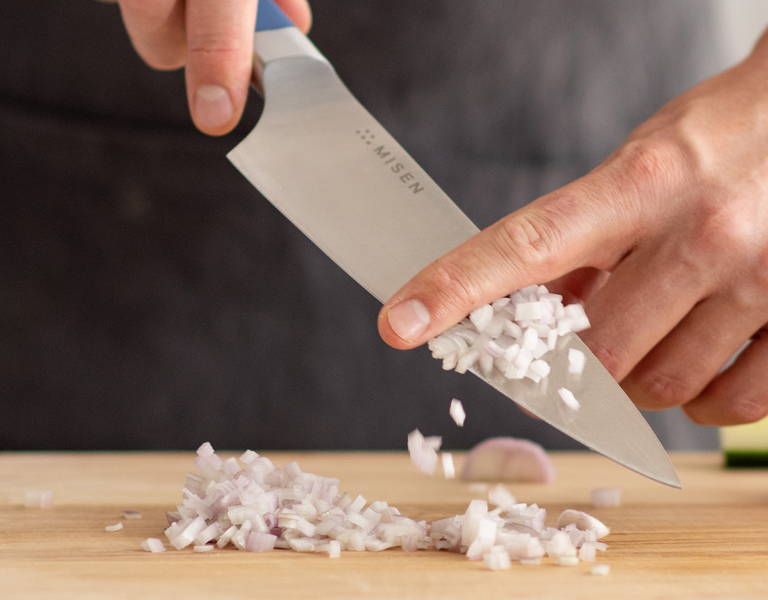 Short Chef's Knife
$55 $55
A 8" chef's knife can be unwieldy for those with smaller hands, or smaller countertops. Our short chef's knife is a more manageable 6.8".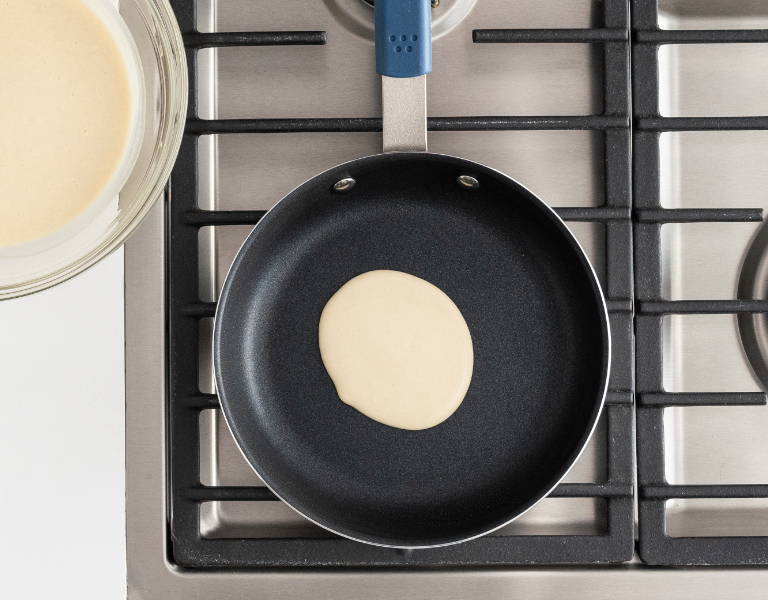 10" Nonstick
$55 $55
You don't have to cook for an army. Our popular nonstick pan also comes in a space-saving 10" size, for when just a few flapjacks will do the trick.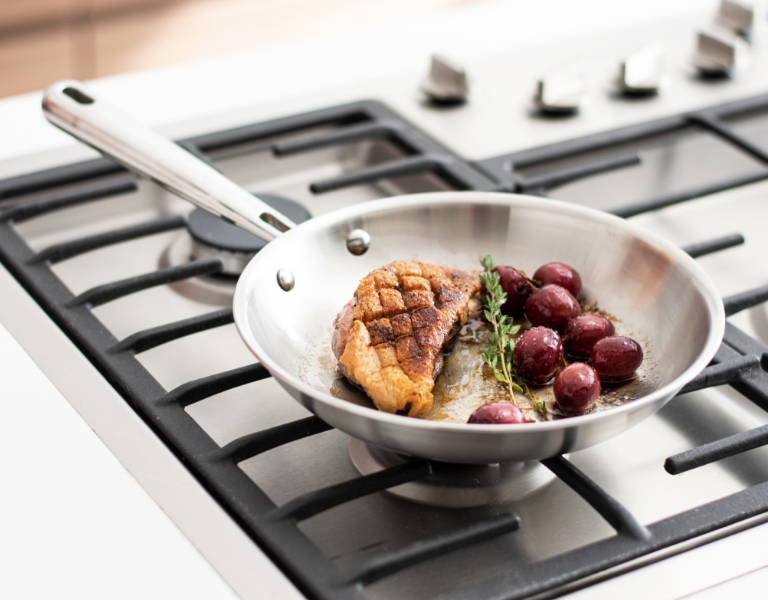 8" Stainless
$55 $55
Not to be left behind, our stainless steel skillet is also conveniently available in an 8" version, and ready for smaller stoves and ovens everywhere.
---
For Those Who Have It All
Don't worry if you're having a hard time choosing the perfect gift — it's the thought that counts. But these best sellers will make it count for more: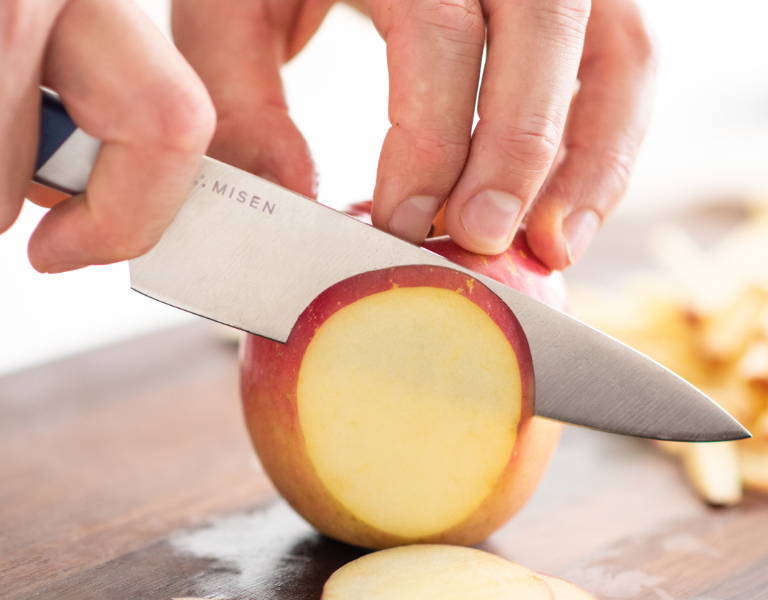 Utility Knife
$45 $45
This medium-sized blade — sized between a chef's knife and a paring knife — provides all the power you need for most jobs, in a package that's easier to handle.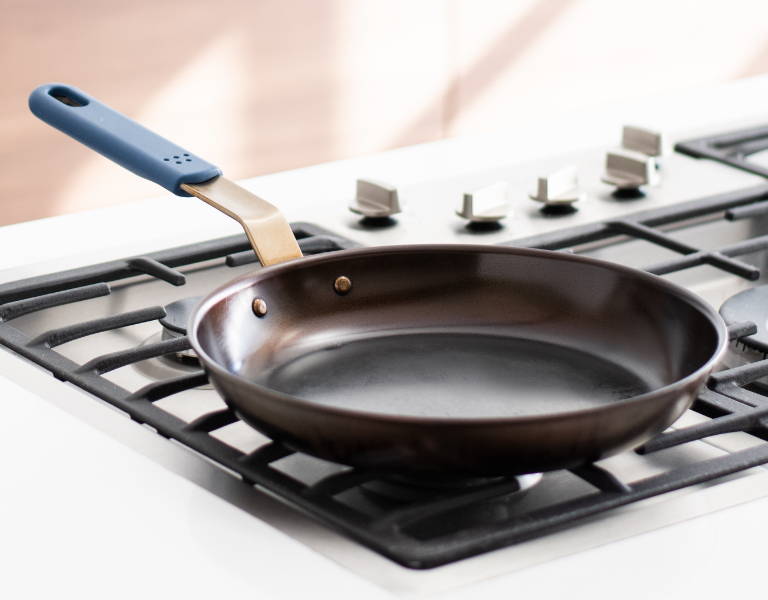 Carbon Steel Pan
$55 $55
A pro kitchen secret, for the kitchen whiz who has everything. The durability, versatility, and nonstick seasoning of cast iron, in a lighter package.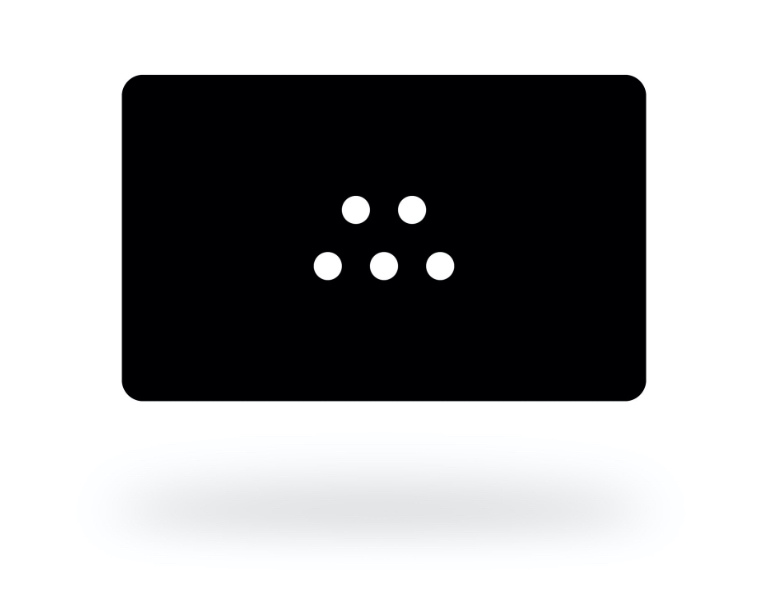 Digital Gift Card
Starting at $25
Bad at reading minds? Us too. Let them choose their own adventure with a digital gift card, redeemable at Misen.com. Never expires.